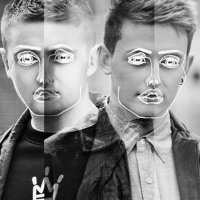 Google
What's so good?
By Jason Grishkoff | May 29, 2013 | Total plays: 11,759
It's Disclosure week on Indie Shuffle! That's right -- for the third time in less than 7 days we're featuring another song from the UK duo. But hey, that only makes sense -- they're busy drumming up support for their new album 
Settle
, which will drop on June 3rd.
On a somewhat related note, I had the opportunity to watch these guys play a 4:30am set at Primavera Sound. The crowd had dwindled considerably at that point, but suffice to say there were enough people (maybe 500?) who were out for the dance party. Overall, great live set -- and more use of real instruments than I would have expected!
You can grab a pre-order of 
Settle
on the band's website
.