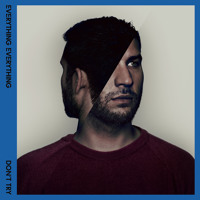 Google
What's so good?
By Jason Grishkoff | May 20, 2013 | Total plays: 11,092
Though around since 2007, Everything Everything burst onto the scene less than a year ago with their catchy experimental tune "Cough Cough." Drawing comparisons to Alt-J and Wild Beasts, they went on to release the somewhat successful 
Arc
, which included tracks such as "Duet" and "Kemosabe."
"Don't Try" is the closing track on the album, and was released this morning as the band's latest single. The song comes as part of a promotion of the band's upcoming tour schedule, which includes stops at The Great Escape, Field Day, Latitude, Glastonbury and Isle of Wight.
Full details can be found
here
.