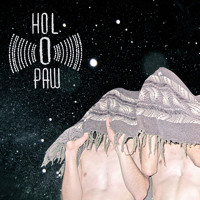 Google
What's so good?
By Christiana Bartolini | Nov 19, 2012 | Total plays: 14,775
Ohhhhh boy. From the first note Holopaw laid down in "Yearling's Darlings," I was entranced. This is some hypnotizing stuff that I can't unhear even if I wanted to. This track is the B-side to their
Golden Sparklers 7"
.
The first time I heard this song, I immediately envisioned an enchanted land with twinkling fireflies, frogs wearing crowns, and shimmering fairies flying about. How quaint. Seriously though, "Yearling's Darlings" is quite engulfing. You can't help but get lost in the ambient, lush guitars and whispering vocals. The shuffling beat and bass add a touch of mystery to this already otherwordly track. It's as if Holopaw is summoning you to a bewitching land of something that I imagine is like Willy Wonka's pad. Dear sweet Jesus.
If you are as captivated by Florida's
Holopaw
as I am, mark January 15, 2013 to grab their new album,
Academy Songs, Volume I
.