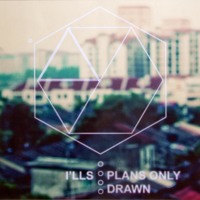 Google
What's so good?
By Hugh McClure | Mar 26, 2013 | Total plays: 13,516
Melbourne trio I'lls (pronounced "Isles") have quickly developed a reputation for the spectacular in their short lifespan. Having already shared the stage with Australian electronic royalty -- the likes of Flume, Chet Faker and PVT -- their gorgeous brand of electronica is about to gain the recognition it deserves. Having released their debut EP 
Thread
in 2011, a second release,
A Warm
Reception
,
is due out in May (via Yes Please).
The EP's first single, "Plans Only Drawn," gives us a taste of what to expect, and what a delicious taste it is. Intricate in its makeup, it's a perfect balance between electronic, pop and psychedelic genres. Paired with vocalist Simon Lam's drifting tones, the musical arrangement on this piece gives it a floating, dreamy characteristic most music fans will swoon over. There's nothing about this track I don't love. Simple as that.
While the May EP release isn't too far off, my patience levels will be pushed to the limit. That said, I'm sure the wait will be well worth it.