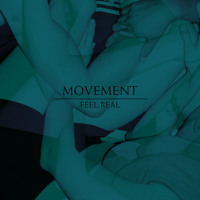 Google
What's so good?
By Hugh McClure | Jul 10, 2012 | Total plays: 41,464
UK garage is sweeping the world, with the likes of SBTRKT and Jamie XX in high demand. It's slowly being picked up in Australia, and one of the best examples of this is Sydney duo Movement. Having formed late last year, they've released two singles already, "Santa Verona" and "Making Sunsets" (check out their
Bandcamp
). The tracks were written while on holidays in Thailand, and they both have a carefree, poppy feel to them.
They're now back with a third track, the unabashedly sexy "Feel Real." It's full of addictive tropical percussion (familiar to fans of Jamie XX) and deep, yearning vocals. The production is terrific, sharp and punchy.
Movement describe themselves as "two boys from Sydney, who wrote these songs especially for you. We hope to make you feel something; we don't intend on stopping." We definitely hope this is the case, more sexiness on its way!