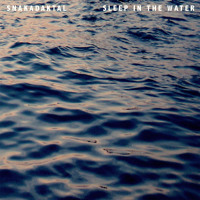 Google
What's so good?
By Hugh McClure | Jun 11, 2013 | Total plays: 28,679
Young Melbourne band Snakadaktal have captured their fair share of hearts over the past couple of years. Formed in 2009, the school friends first entered the spotlight after winning the Triple J Unearthed High competition in 2011, paving the way for their debut EP release later that year. The EP was a breakout success, with singles "Chimera" then "Dance Bear" widely circulated through radio and online (
including on our humble site
).
Recorded in an old horse stable, the band's debut album
Sleep in the Water
 is due out on August 2nd, and they've just given us the first taste of what to expect with the record's first single "Ghost."
Demonstrating talent beyond their years, "Ghost" sees the band take on a deeper, melancholic tone than what we've heard in the past. Slinky bass throbs, subdued percussion and twinkling guitar riffs make for a particularly mellow tune, especially when one adds the misty vocals of Phoebe Cockburn.
This is by far my favorite work to date from this talented group, and I'm excited to see what more they have to offer. By the way, in case you were wondering - a Snakadaktal is the cross between a pterodactyl and a snake...obviously.