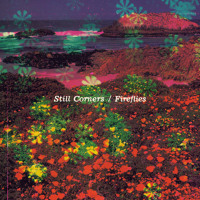 What's so good?
By Bri Guy | Jan 13, 2013
Still Corners -- Tessa Murray (vocals) and Greg Hughes (multi-instrumentalist/producer) -- are based in London, and have working on their craft since 2008. They released thier debut album, 
Creatures Of An Hour,
 back in 2011 on Sub Pop, and also released a 7" in November 2012.
"Hearts of Fools" is the B-side of that 7" ("
Fireflies
" is the A-side). This is what dream pop is all about. The track features soft female vocals and bouncy guitar play; if this a preview of 2013 album, I'm excited.
If this tune gets you going, grab the 7" off Sub Pop's
website
.
I live in South Florida. I enjoy attending concerts and listening to vinyls.
SIMILAR SINGLES