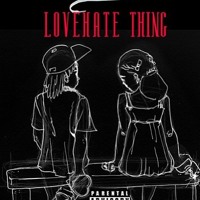 What's so good?
By Sean O | Jul 19, 2013
Can I be real with you for a second? I've been pretty disappointed with all the big-time hip-hop releases this summer. Kanye West's 
Yeezus
 has its moments, but too often comes up short lyrically. Jay Z's 
Magna Carta Holy Grail 
is confusing and ultimately a little too inside the box for my tastes. J. Cole's 
Born Sinner
is good, but not like go-out-and-buy-that-album-immediately-good, in my humble opinion.
That leaves us with Wale, whose new album
The Gifted 
is one I'm still getting to know. One standout for me so far has been "LoveHate Thing." I love hearing Wale collaborate with Atlanta musician
Sam Dew
, who also helped produce the track. Dew's airy vocals are the perfect balance for Wale's quick flow and heavy wordplay.
Bonus: fans can check out verified "LoveHate Thing" lyric annotations by Wale
here
.
twitter: @pudding_club | soundcloud: @puddingclub
SIMILAR SINGLES