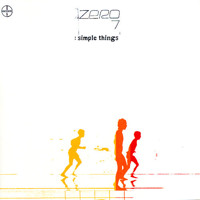 What's so good?
By Dwayne | Mar 10, 2012
A man who seems to be making a beeline for Burial's throne on his debut album,
I'll Be Ok
, Essex-based producer
Irrelevant
knows a thing or two about creating atmospheric music.
Zero 7's "Destiny" is re-molded in his hands -- from a light summery piece into something darker, fuller, and (dare we say it), better.
The track feels more like a collaboration than a remix, meeting at a point almost equidistant from either of the original artists sounds, the atmosphere of Zero 7 colliding with the beats and chopped up vocals of
Irrelevant
. Maybe this is what Burial would sound like if he cheered up a little.
Irrelevant has kindly let us give this track away for free, just click on the arrow above.
SIMILAR SINGLES