LOADING...
Why do we like this?
"Angus and Julia are truly unique musicians. They are authentic and pure people who do things from the heart." - Rick Rubin
When American producer Rick Rubin (Tom Petty, Beastie Boys, Run D.M.C., Johnny Cash, Metallica, Kanye West, Eminem, AC/DC, and the list goes on) produces your album, you know you are doing something right. Rumors even had it that Rubin helped the duo reunite for their third studio album, the self-titled Angus & Julia Stone.
My expectations were at an all-time high after hearing the news of a new album being produced by Rubin, and then the first single "Heart Beats Slow" dropped, and it was amazing.  With the rest of the album released shortly after, it soon became one of my favorite releases of the year.
Recently, the brother-sister Australian duo stopped by San Francisco and put on a epic performance. You know how sometimes music doesn't translate well live?  Well, I would almost say, even though I thought the album was great, that seeing the duo live was even better. Angus and Julia have a special chemistry, I mean, they are brother and sister, but something special beyond their family ties that the audience could connect with. Their sound was clean and full of soul. The most memorable thing for me was simply hearing the way they harmonized. The extent to which they accentuate each other is unreal. Do yourself a favor and check out their current tour.
The smooth remix of "Grizzly Bear," one of my favorites from the album, is provided by Lakechild.  It's chill, smooth, and a perfect pairing with a drink poolside. 
SIMILAR SONGS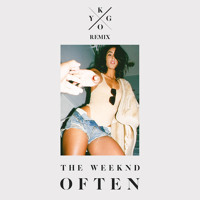 View more songs ↓