LOADING...
Why do we like this?
Who is Big Tree, you ask? Let's let the band sum it up:
"Big Tree is a San Francisco Bay Area band that got its start in the vibrant scene of Brooklyn, NY.  After a few successful cross-country tours, a Deli Band of the Month title, and two Daytrotter sessions, the band was ready to say goodbye to the hustle and bustle of New York City and drive their vegetable oil powered van 3,000 miles to build a home amongst the redwoods and evergreens of Northern California."
Their music, as you will hear, pretty much encapsulates the free-spirited way of life. It's lush and versatile, always changing and morphing, but remaining beautiful and intricate. The vocal ranges of the two female singers is seriously impressive, resulting in such beautiful music. Big Tree's track, "Augury" is mysterious and elusive yet powerful and penetrating; the perfect combination to make you want to come back for more.
Take a listen and then check out their
website
to obtain their latest album,
This New Year.
You don't want to pass them up!
SIMILAR SONGS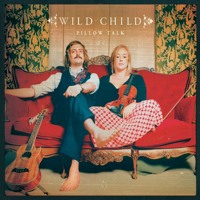 View more songs ↓