LOADING...
Why do we like this?
Growing up listening to mostly rock and yes I was a ~grunge~ kid (it's not just a phase mom), my heart has always belonged to music with heavier, faster guitars. That's why I am delivering this garage rock track to you.
The vocals have that distortion/static radio sounding effect that the Strokes specialized in and the quick, catchy guitar riffs that remind me of acts like Black Lips and the White Stripes. I could definitely hear a bit of Arctic Monkeys influence as well.
Taken from their Spotify page:
Inspired by Kings of Leon, Catfish and the Bottlemen, The Vaccines and Queens of the Stone Age, Bojack have merged their musical styles to find an alternative sound that they and their fans enjoy, writing upbeat and punchy tracks fused with catchy choruses
Can't say I disagree with that sentiment. I hope you enjoy!
SIMILAR SONGS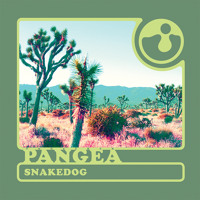 View more songs ↓