LOADING...
Why do we like this?
This song's been floating out and about on the internet for nearly 18 months now. Or more. And yet, this is the first time I've heard it.
The song appears to have been released as a standalone single, roughly a year after the band's sophomore album After the Disco. I'm not sure how well that album actually did -- I can't really remember anything off it. Maybe you can?
Either way, hopefully you enjoy :)
SIMILAR SONGS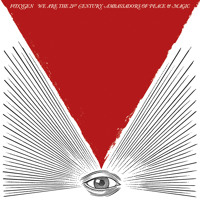 View more songs ↓