LOADING...
Why do we like this?
"Cruel" is the sobering latest from New Yorker COTE. Following on from "London," the Fleetwood-esque "Green Light" and subtle "Golden Hour," her fourth release gives off 70s vibes and showcases her wonderful vocal talents.
The song finds COTE singing about a failed romance and the regrets involved, with her wistful lyrics and yearning vocals ideal for the guitar based production. On the song itself, COTE had this to say:
"Cruel" focuses on the darker side of optimism and the consequences that follow. Loneliness had left me vulnerable and willing to ignore my gut instincts. Going against the warning of those closest to me, I had returned to a relationship that was never going to work, despite my best efforts to control it. It was a frustrating and hurtful time that in many ways, I was responsible for. I wrote "Cruel" in the aftermath of these mistakes - choices that I still regret, but have been able to learn from. After all the back and forth, I was left disillusioned but ultimately felt angrier at myself than anyone else."
SIMILAR SONGS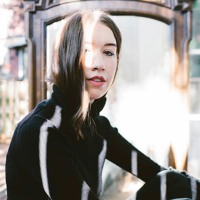 View more songs ↓