LOADING...
| | | | |
| --- | --- | --- | --- |
| When the current song has ended you'll see it here | | | |
Why do we like this?
Perhaps most exemplary of the Bay Area's unique style is the prolific Del tha Funkee Homosapien. A few months ago we reviewed Del's most recent work
Parallel Uni-verses
, which seemed to be one of Del's classic quick and fun LPs that he most likely put out because he was bored. Del is your favorite rapper you don't know. Sure, you've all probably heard the name before, but do you really know what he's all about?
Let's pay a quick visit to his resume (prounced rez-oom). Homeboy has some of the most diverse "professional experience" in all the hip hop world. Born and raised in Oakland, California, Del released his first solo album at 19 with the help of his blood cousin, Ice Cube. From there he made his way up through the evolving Bay Area hip hop scene. After co-founding the famous Bay Area group "Hieroglyphics", Del proceeded to (between a couple multi-year acid disappearances) release several solo albums in conjunction with a handful of Heiroglypics LPs.
Despite somewhere around ten album releases between 1990 and 2000, Del remained an underground superstar... a mystery to the mainstream. Then came the new millenium and the release of two of my favorite hip hop albums of all time. First, in 2000, alongside legendary Bay Area producer Dan the Automator, Del released the groundbreaking
Deltron 3030
album. At a time when the world was in commotion over a potential Y2K disaster, Del launched us head first into outer space on a ride through the cosmos in the year 3030. The themes: outer space, psychadelics, social sattire, or the otherwise general ridicule of society. It was beautiful. I never wanted it to end. Finally Del seemed to have hit his stride -- surely Deltron 3030 would become Del's claim to fame, skyrocketing him to national success.
Well, turns out that while Deltron 3030 is still one of the most legendary underground albums ever released, it never made it big on the national scene. (For some perspective, remember that 2000 was also the same year that the nation became entranced by the supposed "first white rapper". But that's a whole different story)
What came next? Within the next year, two relatively unknown British producers approached Del and asked him to be the lead MCee on an unprecedented new project to be named "Gorillaz." By 2001, Gorillaz self-titled album was released and Del took the lead spot on the two chart topping singles, Clint Eastwood and Rock the House. Del's flow and style were at it's best with Gorillaz, which quickly climbed to the top of the charts. Surely the world would notice? Again... not so much. Del's abilities on the mic were overshadowed by Gorillaz' general creativity and innovative genre fusion. Few took notice to the man behind the rhymes.
All's well with that though -- I doubt Del cares much for the attention. Supposedly a Deltron II is in the works? One can only hope.
SIMILAR SONGS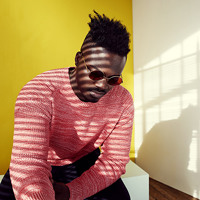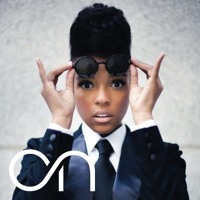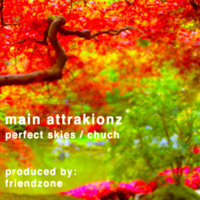 View more songs ↓