LOADING...
Why do we like this?
Are you someone who needs several listens to an album before knowing whether or not it's a keeper? And not just because you're drinking whiskey at 1am while texting your significant other and watching
Tech News Today
with the volume way down? This is what they'd call a hypothetical situation. I digress.
Ventriloquizzing
is the fourth studio album from the electronic trio Fujiya & Miyagi (note: they are not a duo, nor are they Japanese).
The first time I spun it, I didn't understand the album at all (effects of aforementioned whiskey aside). It didn't sound like the same Fujya & Miyagi who brought us the sly and snappy beats on tracks like "Collarbone," or the rhythmic and somewhat quizzical lyrics about ice cream on "Knickerbocker Glory."
On the second listen, I began to realize that, yes, the album is different, but in a good way. It's much more layered in production and lyrically darker than to be expected. It's clearly still F&M, but transmitting directly from a deeper and darker universe.
On
Ventriloquizzing
, expect more clever word play ("Taiwanese Boots," "Minestrone"). You'll also hear a unique marriage of the elegant with the just as equally disturbing. The track "OK" features a warm, beautiful keyboard melody with the chorus repeating "Let me whisper in your ear, tell you it will be okay." The song "Pills" and "Sixteen Shades of Black & Blue" feature dark subjects while keeping the tone steadfastly upright.
On the fifth listen, I felt privy to someone else's personal exploration. It was almost like I was listening to something I shouldn't be -- the feeling I'd imagine (again, hypothetically) if I happened to stumble across someone else's private (or...Live?) journal.
Anyway, expect an album that's darker, deeper, and more advanced than anything Fujiya & Miyagi has ever written. It's a body of work that leaves you wondering what, exactly, came from the shattering side, the aftermath, and the wonderful wreckage that inspired it.
SIMILAR SONGS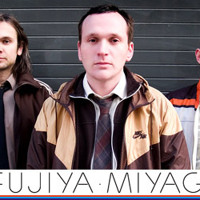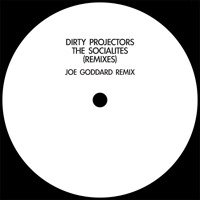 View more songs ↓