LOADING...
| | | | |
| --- | --- | --- | --- |
| When the current song has ended you'll see it here | | | |
Why do we like this?
What do you get when you combine a classical pianist and a self-professed fan of "dark rock"? Apparently, if it's the right two people, a pretty sweet band. Home Video is that band. According to Obscure Sound, the seeds of Home Video were planted when David Gross and Collin Ruffino met in a high school art class and bonded over similar tastes in art. With that as a building block, it did not take the classical music fan (who did not listen to modern music at all) and the '90s rock fan long to start talking about other things, music included. Through mutual open-mindedness, both began to develop a respect for the other's particular interests, and Gross particularly began to take an interest in modern music as a creative outlet (thank God he was introduced to Radiohead and not Nickelback). Ten years and (probably) a lot of interesting practices later, Gross and Ruffino formed Home Video. If this doesn't have you at least mildly interested, I am almost sure that you have no soul.

Home Video have settled upon an interesting blend of electro-rock/synth-pop that manages to be minimal yet grandiose at the same time. This is likely due to the arrangements of their songs, which are composed to not be overly elaborate, but are lush and rewarding. Perhaps due to Gross's experience in crafting classical music, not a sound or note is wasted. Every crescendo, keyboard riff, and drum beat feels perfectly placed, and Home Video's melodic transitions are damn near pristine. All of these elements are displayed fully on "It Will Be OK", a 4 song EP that is Home Video's latest release.



Although "It Will Be OK" is brief even by EP standards, I have a physical copy of the album in my car. It's interesting, melodic, and original, and hasn't grown stale on me yet. All of the 4 tracks bring something to the table, and they each showcase a different aspect of Home Video's sound. As far as EP's go, this is about as good as an EP can be in terms of displaying all of a band's strengths in a very brief time period.

While I do thoroughly enjoy all 4 tracks, I had trouble picking between "I Can Make You Feel It" and "Every Love That Ever Was" as the song to feature in this article. I ended up going with "Every Love That Ever Was" for a couple reasons. First, "Every Love That Ever Was" gives the listener a great idea of whom Home Video is as a unique band. Upon listening to ep opener "I Can Make You Feel It", one may get the impression that Home Video is just another "wannabe Radiohead" band. This is largely due to the similarities between Ruffino's vocals and Thom Yorke's, and they are almost eerily similar on "I Can Make You Feel It". In fact, that track may have fit quite nicely on Thom Yorke's solo album "The Eraser", released in 2006. The similarities to Yorke may distract the listener from the song itself, which is really quite good. The similarities aren't nearly as present on "Every Love That Ever Was", which has a unique Home Video feel .

Perhaps more importantly, I decided to feature "Every Love That Ever Was" because"¦it's probably my favorite track on the EP. Featuring an intro and verses that can only be described as soothing (from the instrumentation to the vocals), the song builds immensely and Home Video's immaculate transitions are on full display as all of a sudden the listener glides into a full-blown majestic chorus. Upon hearing it, you just may make you shake your head in disbelief that nothing like this has been written before. Though the song is about 5 minutes long, it will be over before you want it to be. I personally remember playing it again immediately after I first heard it, and I suggest you do the same. Check it out.
SIMILAR SONGS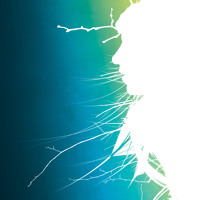 View more songs ↓