LOADING...
| | | | |
| --- | --- | --- | --- |
| When the current song has ended you'll see it here | | | |
Why do we like this?
Inspired and well-spoken, AlunaGeorge is the kind of group that every musician should aspire to be.  From 2012's "Your Drums, Your Love," the public quickly glommed on to the two UK natives, and for good reason.  Their music is not only beautifully fun, it's complex and thoughtful.
Upon meeting in 2009, Aluna Francis and George Reid instantly recognized strengths and compatibility in the other, now tangible to the world with their 2013 debut album
Body Music
.  The former foraging the written path and the latter masterminding each of their carefully crafted beats, this duo is blazing their way through the music landscape with confidence and grace.
Below is a peek into the minds of AlunaGeorge and their thoughts on future collaborations, a bit of background to their tracks, and the fortunate timing of Baauer's remix of "Attracting Flies."  The duo is currently on tour in the US, so make sure to go support these rising stars.
How did you decide upon your name and did you entertain any others before landing on AlunaGeorge?
George: Well in regards to other names, every single one we tried to come up with was terrible.  Like, not a little bit bad but properly awful. I swear, we probably sat in a park for a good couple of hours trying to come up with a name and came up with nothing. Aluna's a cool name.  You don't hear it every day, and, I think at the time Aluna was saying she's over it, it's her name so it's not cool.  I was like, "Come on! Let's do something with that, and put my name in it as well, and you can't really argue with that."
Aluna: He kind of trapped me and I was like, "Oooooh, ok, fine!"
Aluna, I've read that you find writing about your own experiences to be very difficult.  Is Body Music a compilation of your own life stories or are you drawing from people around you?
Aluna: A lot of those stories started as other people's stories, and I've added my response to that story or if I had a related experience or something.  They're often other people's stories.
George, you're heavy on the production side but do you ever contribute lyrically?


Aluna: Yeah.
George: In tiny little drips and drabs.  There'll be a sentiment or thought in my head.
Aluna: Some of the stories are George's stories.
George: I need to be very inspired and have a good little whinge and a moan to Aluna.  No"¦ sometimes you're just sitting on your own or driving in your car and you'll have a little thought and it comes through.  I don't know, sometimes it makes a bit of sense to try and do something with it.  But I'm more of a validation service, like a very unhelpful helper.  For lyrics, it's just a screening process.  That's what I am for the words.
Thematically, Body Music is predominately all about love in varying degrees and phases. Are there any back stories for any of the tracks that you can share?
Aluna: [For] "Outlines," the jumping off point was thinking about my friend about who actually lost her father a few years back and visualizing her relationship with the only thing she has left of him, which would be a photograph, maybe a note he's written or something on a card.  That's the line "is this paper all I've got all I've got to bring him to me."  The paper is a photograph.  I was thinking about how when people have lost somebody, their friends kind of stop asking about it; you get like further and further away from the event, they stop asking about it and stop bringing it up -- not that they've forgotten, but it kind of can seem like everyone but you has forgotten, so there's a comment on there about that as well.  As I was writing it, although about my friend, it was getting feelings about people that I'm separated from and not able to see and all I have are photographs.
"Attracting Flies" is a story a friend of mine told me about her boyfriend at the time.  They separated and I was getting all the gossip.  "Attracting Flies" is kind of inspired by that story and also by what I wanted to say, what kind of things I had going through my head but I didn't actually say to her because I was just listening. I needed to express these statements of "this guy's talking shit!"
"Superstar" was written based on a chorus line that George suggested.  He came with "he's a superstar in his own home, his own home."  He didn't tell me anything about it and I started writing and he said, "yeaaaah, it's kind of about my dad," which completely turned the whole thing on its head.  So, I was like, "ok, alright."  I had to get into the mindset of someone who thinks their dad is absolutely a superstar.  It was really fun to write.  I kind of got to know George a little bit through there.
George: Yeah, that was really fun for me.  Aluna has this wonderful talent to take a tiny morsel of information and painting a sort of very vivid picture with the words.  She did a bloody amazing job and it's one of those things that I'm super proud to have something.  It's wicked to have a little ode to my dad on the album.  He's awesome, and he loves it as well, so it's nice to give people credit where it's due every now and again.
Pitchfork gives Body Music a generally favorable review, but says that your style is pretty much impeccable and perfected, which is ultimately the downfall of the album -- citing a singular sound. Do you feel that critique is justified?
Aluna: Well, the singular sound was out of the process of choosing tracks out of a huge repertoire of music.
George: We made a sound for an album, you know.
Aluna: The album's theme is that sound.  That was a purposeful decision we made.
George: I guess that's a fair comment to make.
What has it been like to catapult into the limelight so quickly? I know you both have been entrenched with music for a while separately and now together, but seeing as your first single as AlunaGeorge became popular as fast as it did, has it been difficult to adjust to attention, press, touring, all that?
George: Not especially.
Aluna: Like anything new, there's a bit of an adjustment period. It hasn't been anymore than if you start a new job, you know what I mean?  You have to adjust because you have no frame of reference but it's all exciting.  It's fun, it's eye opening, and we're so curious about all of this stuff.
George: Yeah, it's weird because, as I've said before on the face of it, it has appeared quite sudden, but it's not really been all at once for us.  It's been quite manageable steps each of the way.  We've been eased into playing live and then eased into festivals, touring; you do your best video shoot and there's one camera, there might be two.  That weird side of it has all been a little bit more manageable than it might appear.  It definitely stepped up a notch at the turn of this year.  It's slightly bizarre but it's all in a good way.
To talk a little bit more about the popularity of your music, loads of producers are obviously attracted to your tracks, such asBondax, Disclosure, Baauer, and DJ Snake. Is that something you all are involved with and how does that work?
George: It varies from time to time.  To be fair, I spend a lot of time (not as much as I should) literally trolling SoundCloud for music.  It's a very fun thing to do that many other people do. Bondax, I'd heard a few of their songs.  I can't remember if our manager got them to do our song or if I suggested it, but I must have played Aluna something of theirs at some point as well.  They've been making beautiful music for ages, well, what feels like a while now anyway.
Baauer, I remember hearing that song "Harlem Shake" on the radio.  Then, a couple of weeks after that, we met him at the warehouse projects in Manchester and we got chatting to him there.  You know, he's a lovely guy and so that's how that remix came about.  It was really lucky for us, timing-wise.  I think just after the whole huge phenomenon that was the video craze for "Harlem Shake" the next thing he put out was our remix.  Super lucky on timing.
With DJ Snake, I heard "Bird Machine" and I absolutely adored it.  Our manager managed to get him to somehow do a remix for us and it's one of my favorite remixes.  It's beautiful what he's done with our song.
It's awesome [to be involved with so many] people, like Lapalux and Riton as well.  It's such a fortunate position to be in when you can ask people who you're fans of to give you their take on one of your songs.  It's a real privilege.
Obviously there is a lot of amazing music coming out of the UK right now and it feels like there's connectivity if you go from Julio Bashmore to Jessie Ware to Disclosure to you guys.  Do you guys all know each other and work together?  I'm sure you meet each other touring; what are those relationships like?
George: We've got to meet these people through doing what we do.  I think the thing that ties it together is that they're all on the same label, PMR, which is kind of part of the same label we're on, which might be something.  But like you said you do get to meet these people through gigs and being fans of each other's music, and that's how you get to know them.  We met Disclosure when we supported them for Brixton; we met Jessie Ware through festivals and random other events and stuff like that.  We can only speak for ourselves.  We didn't really know anyone.
Your sound is definitely modern but also harkens back to the 90s R&B era. Is this a genre you guys listened to growing up? Did you start out intending to go in this direction or was it more a place you found fit for you both?


George: It was around when I was growing up, especially when I was probably like 12 or 13 until I was like 17.  It was the charts over here and it was awesome.  I remember hearing "Milkshake" when I was at Leeds for the first time.  I was like, "that's a ridiculous song!" and it was awesome, everyone in school was talking about it.  [R&B] was around for sure, and I think where we've landed with what our music sounds like is more of a coincidence than anything else.  I've listened to a lot of instrumental hip hop and that sort of music's a big influence on me.  Pairing up with simply a vocal that follows any sort of song structure is two of the biggest components to modern day R&B (what is considered modern day R&B, anyway).  So I guess that's why how [our music] is.
Your style would lend itself quite nicely to collaborations within the hip hop world.  Considering you guys love Flume (who has a lot of hip hop influence in his music) and have supported Kendrick Lamar, any plans to head in this direction in the future?


George: Um, we haven't really talked about it, to be honest.
Aluna: I mean, that would depend if some kind of rapper came along that we met that we liked and they liked us.  We haven't planned any or anything like that. I don't know, it may happen may not, but it's not something we really dreamed about.
George: It's not even necessarily like going to hip hop or any sort of genre.  If we do collaborate with someone it would be because we really like what they do and what they're about.  It's not really a genre specific thing.  It's just fun to work with awesome people so we'll see if the situation presents itself.  We're pretty focused on just the two of us for the meantime.  We'll take our little moment right now.
You guys have done some surprising and really cool covers such as Montell Jordan's "This Is How We Do It" and The Jungle Book's "I Wanna Be Like You."  Can fans expect more in the future?


Aluna: I don't know.  They often come from a radio show wanting a cover, which opens up the stage for fun ideas.
George: The thing is, playing covers on stage, it's quite a lot of fun. But, there's no massive plans at the moment to do any other covers. I think we've done quite a lot compared to many other bands in our sort of position, if you will. We'll keep it quiet for a little while. Maybe we should just do the whole Jungle Book soundtrack. That'd be awesome.
SIMILAR SONGS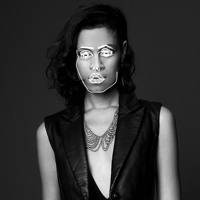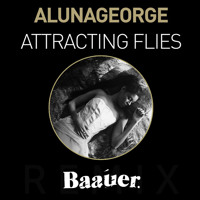 View more songs ↓