LOADING...
| | | | |
| --- | --- | --- | --- |
| When the current song has ended you'll see it here | | | |
Why do we like this?
Hauschka
(aka Volker Bertelmann), perfectly described by NPR as "exquisite, disarming and hypnotic," is a contemporary musician who performs clasically-inspired pieces on the prepared piano. Think gaffer tape, aluminimum foil, bottle tops, ping-pong balls - even vibrators - placed across a piano's internal strings in order to create a playful approach to the composing process of music. It's like a child in a sandbox, except this child is a musical genius with an infinite number of toys at his disposal.
His newest album,
Salon des Amateures
, released by Fat Cat Records (of Max Richter fame) on April 12, is a bold departure from his usual ambient, avant-garde stuff. It reaches out to his electronic and hip-hop past in order to fuse together a unique sound embodying what he describes as an attempt to musically manifest our mutual time on earth. While listening to avant-garde or classical (or whatever you want to describe his music as) may not be your particular cup of tea, take a moment to participate in the creation of a world-renowned artist by reading what he has to say about life, music and the pursuit of happiness (ok, maybe not the pursuit of happiness... but it does sound good, doesn't it?).
Tell us a little about Salon des Amateurs.
The main idea of doing this album was to incorporate upbeat tracks and some techno into my previous work. I was trying to get away from the loop-orientated work and add a little more improvisation so that my music could become a little more loose. The tracks aren't necessarily straight dance tracks but a kind of changing between dance and lyrical pieces. The album has 5 collaborations with Samuli (of Mum), 5 collaborations with the band Calexico and 1 collaboration with John Plummer (of Modest Mouse).
The name of the album comes from a club where I used to dance when I was younger. The club itself was a platform for a lot of wonderful evenings and essentially a room for expanding. I guess I can say the name of the album is a symbolic name since you know, the original word for amateur comes from the root ama meaning to love. So amateurs are lovers then. And in my language [German], it also signifies the opposite of professional. I like the diversity between these two meanings. "Salon of Lovers" is wonderful and so is "Salon of Amateurs."
This album has been described as a unique project, a bold departure and a logical step forward in your musical career. Can you explain what this means to you, especially what logical step forward it represents? Why such a departure from your previous work?
Well you know, logical step - every logical step is for each person completely different. The guy who wrote that might have meant something else. My logical step is moving forward, changing my ideas. Once you establish an idea, you already smell the death of an idea. So what can you do afterwards? You can also fail, but when you fail no one calls this a logical step. The other thing is that I am trying to move onwards and not be bored. That's my life elixir - the juice that I'm drinking constantly. This doesn't mean I'm afraid that one day I'll be afraid of feeling stuck. I think the logical step is to go backwards sometimes, too. You know, this album for me is a backwards orientation to my youth actually, because in my youth I was doing a lot of techno and hip hop.
How did you decide to become so experimental, and break apart from traditional classical? How are you inspired to choose the objects to change your sound? Do you do research, trial and error, or is it all in the moment experimental, i.e. your process?
The main idea was to make electronic music on an analog instrument. To use an analog instrument and not rely on the computer on stage because that, for me, always feels like a constriction of timing. You know, having something on stage like a computer is not something that I feel comfortable with. The only option for me is to use sounds on top of the strings (in order to create snairs/high hats/resonants). I guess with regards to choosing objects - obviously you can use whatever you find and see if it works or if it does nothing. I love $1 shops where they have stuff from China, since it is cheap and light, and the material is really fantastic.
Is the composing process an emotional one for you at all? I know that your albums have been at times personal - including your family or travels. How do you link personal life with music?
My personal life is completely involved to my music. Every composition is a very private moment for me. When I am composing, I am sitting at home, I am getting away from the reality of the real world. I am just playing. So, for me, this is the first idea of every track I begin to write. Afterwards, I am either doing overdubs or leaving it as is. The first idea I have though must be very strong and connected to myself and my experiences.
What is the relationship between geography and music for you? You travel a lot and your music portrays a deep connection to both cities (Union Square) and the countryside (Freibad) ... how do you think your surroundings influence your music? What is your favorite place to travel to be when composing an album?
I like to compose in my home the most. I like to compose when I've already traveled, with a bag full of impressions. I think the most inspiring places are the places that have wonderful people because people are, for me, more important than the space I am. So, for example, people in New York have a complete different socialization than say, Italy, but they still have their own beauty. What I like, especially as a musician, is when you go into the heart of a city. People pick me up from the airport and bring me into the scene. They hook me up with friends and food and all of the sudden you are in a living society. For me, that is the most exciting part of doing music. As for location specifics, I love mountains and forests - quiet places.
Along those same lines, what do you think of your contemporaries and the creation of this new sub-genre, post-classical? What defines post-classical to you? What sort of role do your contemporaries play on your music, i.e. do you feel like you draw more inspiration from them or traditional composers like Satie and Eno or carve out your own unique artistry?
When I look for inspiration I decide to travel. I am not listening to other music right now. When I listen to other music, I am afraid of copying it so I try not to get too deep into stuff that is similar. Nonetheless, I do love listening to autonal music (e.g. John Cage) in order to clean my head a little bit. Besides that, I'm really into Max Richter and Sylvain Chauveau. You know, Max and I, we are on the same label so I of course like to follow what he's doing.
With regards to sub-genres, I wouldn't consider my music as classical - of course it uses classical instruments - but classical music to me is a time of composers. They don't mix stuff like I am mixing stuff. My music is more like contemporary music because it uses all the influences that comes form growing up in this time period  (pop, hip hop, dance, classical composers) and then mixes it all together.
Your press release mentioned roots to hip-hop and dance ... can you elaborate on this? I feel as if, at times, the connection between classical and other genres may be stretched - what are your thoughts on the interconnectedness of music?
I think every style has quite a strength. Of course, it is very nice when it is pure. What I particuarly like, is that when you are growing up with music that you are totally influenced by different genres that they become a part of your life. When you are creating something new, all these influences are channelized and you start something that is maybe a little bit of classical, a little bit of hip-hop and then mix it together. To me, I am totally happy when I put my stuff on the table and it manifests itself as a picture of my time on the earth and not a repetition of something that was already happening 300 years ago. That is why I think people today enjoy connecting with my music -- we are sitting in the same boat (of life) for the next 80 years, but at least we have a little bit of time together. This sort of feeling needs an expression. My goal with music is to express myself as clear and as close to my time as possible.
As an international artist who travels from Europe to America often, what do you think of music's place in the globalized world? With your plethora of influences and the range of your sound, have you considered attempting to blend some world music into your future albums? I've seen a live video of you in Japan - have you ever toured parts of South America or Africa? Are you interested? What sort of dialogue do you think that artists of your caliber need in today's world with the ability to communicate and co-create?
First of all, I am waiting for invitations to South America and Africa. To me, music is not a geographical game to expand into countries I haven't visited. This year I have indeed been invited to Mexico - my first concert in South America. I think I will get more invitations to other places in the future as my music continues to expand. In fact, next year I will do an album in Kenya in order to record with local musicians. In a way, I am constantly waiting for people to pick up my music and have the imagination to blend it and collaborate. The most surprising thing to me always is that people somehow understand my innner emotions when I am playing my songs and I'm just some guy from the mountains of Germany. Take for example people in Japan - they totally understand my emotional expression. I would say my music is universal - it talks about inner longings, places that you like, sadness - you know, things that are very pure and simple.
These tracks are definitely a bit electronic-heavy for your usual stuff  (Cube, Two AM) ... there's the synth low-end rhythms,  brass stabs and electronic touches to some of your songs: Are you being influenced at all by the new downtempo/electronic/post-dubstep scene at all? Where does the freshness come from?
I don't know if I am inspired. As I said, I am not listening to too much music in our days because I am doing so much music myself. Of course, I follow the rise of James Blake and artists like that (and yes I listen to his tracks ... the combination of having the courage for melodies and the sparseness of bass and a little rhythm - I love his style because with you can fill your imagination into all his musical gaps). I try to do the same with my music. I am trying to trigger the imagination of my listeners. And whenever I trigger it, I am disappearing and I am succeeding.
SIMILAR SONGS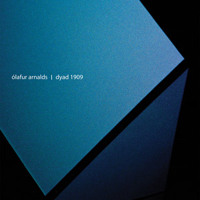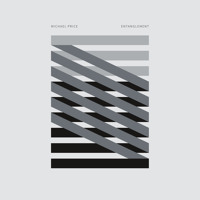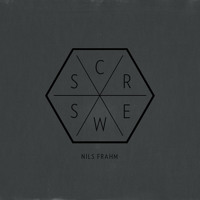 View more songs ↓