LOADING...
| | | | |
| --- | --- | --- | --- |
| When the current song has ended you'll see it here | | | |
Why do we like this?
Jónsi's new album, "Go", sounds exactly like "Gobbledigook", the first track on the last Sigur Ros album. No surprises there -- "Go" and "Gobbeldigook" share the same first two letters, right? Not to mention that Jónsi happens to be the lead singer of Sigur Ros, Jón Þór Birgisson. And on top of that, the single released by Jónsi
a few weeks back
gave a majorly accurate first glimpse into what style of this album would be like. So there you have it: that's why this album didn't throw a curve-ball at me. It did, however, impress the hell out of me.
"Go" starts with the aforementioned first single, "Go Do" (which obviously has a familiar tune to it for many of us). After that, you'll find yourself swept away by fresh layers, build-ups, and arching whale-like vocals (anyone else think the beginning of "Boy Lilikoi" sounds like a pod of whales making noise underwater?). Then, much like past albums from Sigur Ros, the album slows down. It almost puts you to sleep at the end.
As such, I'm going to go out on a limb here and say that Jónsi doesn't sound original. By himself, he still sounds like Sigur Ros. Obviously their prior albums have had different feels to them, but I would conjecture that if you put this album in front of a Sigur Ros fan who wasn't familiar with it, you'd easily be able to fool them into believing that this was the most recent work by the band. And why not? It has a modern twinge to it: many of the songs seem to have been influenced by the fast-moving and layered textures of many of today's hottest groups.
In a way, this album is very similar to
Julian Casablanca's EP
(of The Strokes). Specifically, Jónsi's "Go" sounds like an evolved version of Sigur Ros -- which, under normal circumstances, would be exactly what I'd want to hear from an established group. That's what Julian went for, and yet I argue he still sounded exactly like an evolved version of The Strokes.
You may now be wondering whether I'm about to assert that it's virtually impossible for a lead singer with an incredibly distinct voice to make his own name. Well, it is -- but there are exceptions. Look at Thom Yorke. He was able to throw Radiohead fans a surprise with his light, spotty electronic style (just think about how different "In Rainbows" sounds to "Eraser").
Therefore, I conclude that Jónsi hasn't really managed to surprise Sigur Ros fans on this one. Unless, of course they were hoping to hear more of "Gobbledigook" from the band. Oh, you were waiting for that? Me too! Honestly, if Sigur Ros had slapped their name on this work, I probably would have tipped my hat to them. As such, I have to tip my hat to Jónsi. However, now that this has been released, I expect the full band's future endeavors to be able to one-up Jónsi's solo work. Anything less would be a disappointment.
SIMILAR SONGS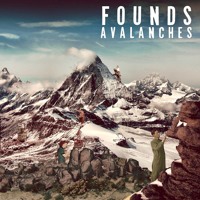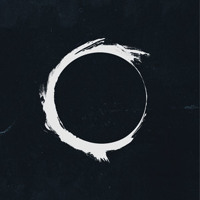 View more songs ↓