LOADING...
Why do we like this?
It's tough to be a hipster these days. Everyone is constantly telling you your vibe hasn't been cool since 2004, your knees hurt from tackling hills on your fixie, mundane culture blogs overanalyze your aesthetic ad naseum, nobody understands your wry allusions to Heidegger and Baudrillard, and worst of all, you must continually come up with new ways to deny your association with the forever ridiculed subculture of hipster.

As hipsterdom becomes ever more ubiquitous, ostensibly hated, and meaningless (more meaningless than the complete meaninglessness with which it began? Can I get a Sartre on Nietzsche pseudo-intellectual discussion for this one?), it's refreshing that a band is willing to stand up to those totally un-hip Others with an attitude that says "hey dude, my shirt is not ironic, I just like it." In clear protest of the ironic your-dad-in-the-early-80's/pedophile hipster mustache, the bassist displays his I-wish-I-were-a-walrus vibrissae with pride. And what's more, it appears this band actually likes baseball. No, they don't wear baseball shirts or caps because they're stylish""or should I say intentionally incongruent with accepted rich, white, urban styles""but because they might actually follow professional baseball. As a die-hard fan of America's favorite pastime (I bleed Angel red), I much appreciate the album name, title track, and the allusions it contains.

LA Font's paradoxical lack of irony immediately makes them a band worth checking out. The allure is not in the novelty, they don't rely on gimmick, and their sound is not part of any trend that will make it sound passé next year""or even in ten years. Don't listen to LA Font because it'll make you cooler (it probably won't), listen to it because, well, it's pretty darn good. LA Font sounds a bit like pavement, but not in the oh-my-god-another-band-that-sounds-kinda-like-pavement way. They are earnest, interesting, cull from a variety of styles including punk, indie rock, and country, and are just hooky and poppy enough to get your toes tapping and signing along without feeling overwhelmed by syrupy simplicity. And finally, someone wrote them a bio that just screams 'I went to college,' which, of course, is never a bad thing (just ask Asher Roth).

At present these cool kids don't seem to get out of the Echo Park/Silverlake area much, but any Angelinos reading this should definitely check them out at always-hip Origami Vinyl on October 9th for their release of The American Leagues. After that date you'll be able to purchase the album on polyvinyl chloride, polycarbonate plastic, or whatever mysterious magical material makes my Mp3 files work. Just remember though, everything sounds worse on vinyl""and I don't want to hear any arguments, it's plain old science.
SIMILAR SONGS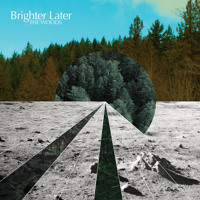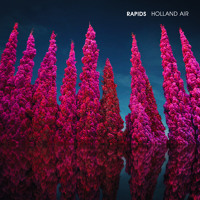 View more songs ↓