LOADING...
Hey New York! Do you like shows? Because on June 5th we're hosting one of our regular showcases at Our Wicked Lady. Want more details? You'll find them
here
.
Why do we like this?
This short tune is sweet like a blueberry ;). Haha, hilarious joke Stella.
Off of their debut album, "Blueberry" is a simple and summery flow that leaves you wanting more. La Palma is a duo based out of Washington D.C. and Philidelphia consisting of Chris Walker and Tim Gibbon.
This album is a self-produced, collaborative effort between the two. How did they do it? One of them would record a segment then send it to the other and vice-versa. Dare I say...a fun game of catch?
Throughout La Palma, I hear influences of surf rock and psych-rock that weave together in a complementary fashion. If you're looking for a compilation of songs to lay in the sun to then I'd say check out La Palma. 
SIMILAR SONGS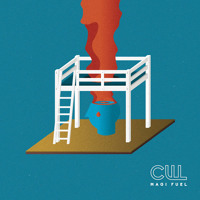 View more songs ↓