LOADING...
Hey New York! Do you like shows? Because on June 5th we're hosting one of our regular showcases at Our Wicked Lady. Want more details? You'll find them
here
.
Why do we like this?
The easiest way to describe Austin-based Leach's sound is "like TV On The Radio took a bunch of acid."
"Superego" is an absolutely trippy track, and it caught my attention pretty much the instant I heard it. 
The song will appear on an upcoming album called Millennial Spirituals. You can hear the release's first single "What I Do" here.
SIMILAR SONGS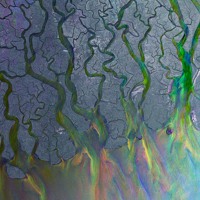 View more songs ↓