LOADING...
| | | | |
| --- | --- | --- | --- |
| When the current song has ended you'll see it here | | | |
Why do we like this?
On November 10, I made my way to the Kimmel Center in Philadelphia for an experience that would soon move me to a state of pure elation. It seemed as though Sufjan Stevens had a master plan of sorts, a way to hypnotize an entire theater by simply sharing what he's been lovingly nursing for the past few years.

Of course, I was highly anticipating this show ever since it was announced, but to tell you the truth, I had no expectations and in retrospect, I suggest everyone to approach a Sufjan performance in the same manner. That way, you enter the experience as a blank canvas and (hopefully) leave a brightly colored, reflective prism with many layers and chapters to reflect on. At least that's how I felt.
The opener of the show was a man named DM Stith -- he was extremely talented in his own right and also a contributing bandmate of Sufjan Stevens; if you enjoy Mr. Stevens work, it is very likely that you'll also enjoy Mr. Stith's.

Next up was the man of the night. By this time, everyone was comfortably seated and I could feel a thick excitement filling the air -- the type of unique feeling where everyone is interconnected. The night already seemed promising, but it was nothing in comparison to what was about to grace our ears, eyes, hearts, and souls.

Sufjan Stevens entered the stage (with his 10-13 piece band, I still don't know the exact number) and wasted no time. He started off with the gentle "Seven Swans," -- a soft start or a buffer of sorts, possibly to deter us from expecting the galactic performance we would soon be in for. "Seven Swans" finished and then, a sheer, see-through screen dropped down in front of the stage. Beautiful madness ensued in the form of the most mind-boggling light show I'd ever seen.

As you can imagine, Sufjan and his band played many songs from The Age of Adz and a few from his newest EP, All Delighted People (and even some older gems, including "Chicago"). There were multiple costume changes, mainly for Sufjan and his two female backup singers and one female backup dancer. Did I mention that those three females had a synchronized dance routine throughout the entire show, one that Sufjan also occassionally joined in on? How often can you say you've been to a (non-mainstream) show in which there were backup dancers? I rest my case.

Every once and awhile, the aforementioned sheer screen would drop in front of the stage and a completely brilliant light show would ensue, intricately intertwining with the light show on the stage's backdrop. It looked as if Sufjan and the crew were performing inside of a 3D laser spaceship and we were the foreigners looking in (scroll down for photos at the end of the post).

When there wasn't a light show blowing my mind, there was a homemade, schizophrenic montage of Sufjan and his bandmates dressed eclectically and posing obscurely to the rapid beat of the music; when there wasn't that, there were apocalyptic visuals of time and space and landscapes. Every once in a while, between songs, Sufjan would engage the crowd in a friendly, lengthy conversation... or should I say, an explanation. He touched on his new approach to developing The Age of Adz and how he finally discovered the tools (and muse) to help him bring his vision to fruition:
"I think there are a lot of the songs that are much more compulsive than what I've written in the past ... okay, but I think that that was a deliberate decision when I was working on the new material. I decided I wanted to do away with concept and narratives and form, and do away with fame and character, do away with [indecipherable], do away with all of that and just simply, well, start from here, from within the body, the heart, the brain, you know, the spinal cord, the nervous system.

I spent a long time doing that in my studio, alone, for months and months and months, just creating sounds and not getting anything done and it was really frustrating. And then a friend of mine introduced me to this folk artist named Royal Robertson and all of a sudden everything just shifted for me and I decided to use Royal Robertson as a foil."
Royal Robertson was an artist of sorts from Louisiana who eventually turned schizophrenic. He was also an eccentric, a minister, a self-proclaimed prophet, and a husband and father of 11 children. Long story short, he was obsessed with mythology, astrology, the occult, and the apocalypse (to name a few) and claimed to have been abducted by aliens. He wrote stories and made art based on those beliefs, eventually losing his mind. He spent the last three decades of his life alone in isolation, and turned his house and property into a shrine of sorts based on his visions and beliefs. An art collector who befriended him was also friend of Sufjan's who showed him some of Royal's work. As a result, Sufjan was very inspired, explaining, "As I was working on this new material I found in Royal a kind of bizarre companion to a lot of the work that I had been doing."

So, to sum up the show, it was a sonically galactic, spiritually schizophrenic, apocalyptic circus of sorts. Did I forget to mention the plethora of beach balls thrown out into the crowd during the finale? There was even a full on dance rave at the end of the show when half of the ground-level audience couldn't take it anymore and rushed to the front of the stage to join in on the fantastical chaos that was taking place.

If I were to use one word to describe the show as a whole it would be "zany," in the best way possible. It's extremely rare for me to leave a show feeling cathartically refreshed but that whole experience achieved that, and then some. If you're an avid Sufjan Stevens fan (or even if you're not!), this show, without a doubt, cannot be missed. After all was said and done, he ended the show by saying, "I just want to be here with you forever," and I know the audience felt the same. He is a beautiful soul and it is contagious.

[nggallery id=13]

Setlist:

1 Seven Swans

2. Too Much

3 Age of Adz

4 Heirloom

5 I Walked

6 Futile Devices

7 Vesuvius

8 The Owl and the Tanager

9 Get Real Get Right

10 Enchanting Ghost

11 Impossible Soul

12 Chicago

Encore:

13 Concerning the UFO Sighting Near Highland, Illinois

14 John Wayne Gacy, Jr.
SIMILAR SONGS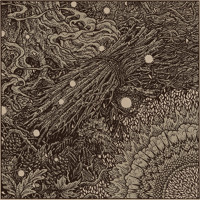 View more songs ↓