LOADING...
| | | | |
| --- | --- | --- | --- |
| When the current song has ended you'll see it here | | | |
Why do we like this?
Dear God, this song just hit the spot so hard. It's late-night here in Cape Town, and I'm winding down for bed. And... Max Cooper to the rescue, right?
"Organa" features as part of Max's Emergence series, and I don't think I can put it any better than he did:
I started this track with a simple Prophet patch running through a Moog ring mod with loads of overdrive. It wasn't so much overdrive that it became aggressive, but enough so that it had a simple tonal quality overlaid with plenty of honest low-fi grittyness. Sometimes all it takes is getting that first timbral feature right for the rest of the track to flow from there, and this was a good example for me.

I also knew I wanted the track to fit later on in the Emergence story, where it should be rhythmically straight enough to fit into a club show where needed, but also for the part of the show where we explore visually, the range of complex living forms and evolutionary change - it needed to capture some of that beauty of life's morphogenetic creativity.

I found the chord sequence fairly quickly, and built the drums and smooth dynamics within a few days, but I got stuck on how to complete the track. I tried hundreds of different ideas, and thought I might need to bin the project, but then luckily stumbled across some old synth jam recordings that had some moments that sounded ok. So I jumped on those and went to work on an editing job.

It turned out that a lot of the problem I had been having was that I was trying to add too much, when for me, the chords were the hook, and what was needed was a sparse melodic addition to support the chords rather than any sort of traditional tuneful hook. In recent years I've been more and more drawn to just chord sequences as the main features of tracks musically, with the rest stripped away. When Ryan Rival Consoles was considering a remix he commented the album seemed to be all about the chords (or something to that extent), so I guess that idea is in there. Chords just seem to carry the most emotion for me for some reason (as opposed to melodies or lyrics for example).
Pretty fascinating to read the artist's thinking throughout. 
SIMILAR SONGS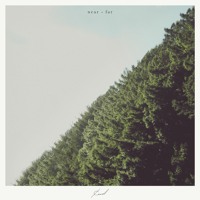 View more songs ↓