LOADING...
Gorillaz have just released "Garage Palace" featuring Little Simz. People have been going a little crazy over the track since they performed it during their live show at Outside Lands. With all the hype and buzz around something fresh from Gorillaz, we thought we'd shoot down to the other end of the spectrum and cover a Gorillaz classic, "Clint Eastwood."
"Clint Eastwood"
If you haven't been living in a pineapple under the sea, then you'll be familiar with the Hollywood film-star Clint Eastwood, and probably also Gorillaz' hit single by the same name. Gorillaz didn't just enjoy the ring of his name and decide to call their song that, no, they actually were inspired by the soundtrack of the film which starred, you guessed it, Clint Eastwood. The film is one of the most influential westerners to date, called The Good, the Bad and the Ugly. Quentin Tarantino has called it "the best-directed film of all time." 
Unfortunately, the Hollywood star has not reached out to the band to give his comment on the song, but Gorillaz' Damon Albarn did say he'd love to send the man some merch and followed that with:



"I'm sure Clint Eastwood would like [the song]. He's an intelligent man."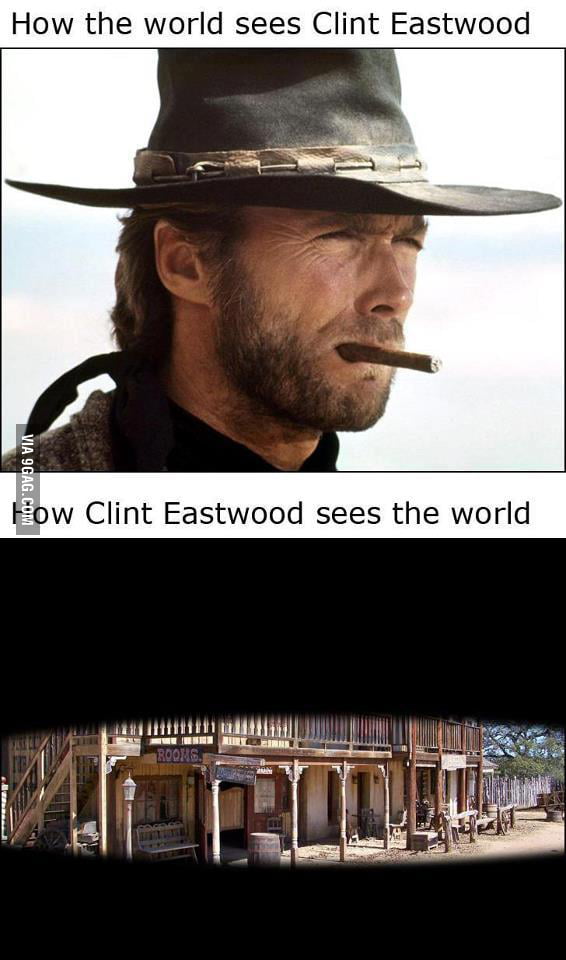 The Good, The Bad & The Queen
Seems as though Albarn really is a true fan of The Good, The Bad & The Ugly, because he's got a side-project band called The Good, The Bad & The Queen. They were initially unnamed, but after releasing an album with that title, they have since been referred to as The Good, The Bad & The Queen. The band is comprised of Albarn, Paul Simonon, Simon Tong and Tony Allen. Their first album was produced by Danger Mouse, but a new album is on the way and will be produced by David Bowie producer Tony Visconti.
Recommended reading: 'The New Gorillaz Album Sucks.' 
Image Source: nabisga