LOADING...
| | | | |
| --- | --- | --- | --- |
| When the current song has ended you'll see it here | | | |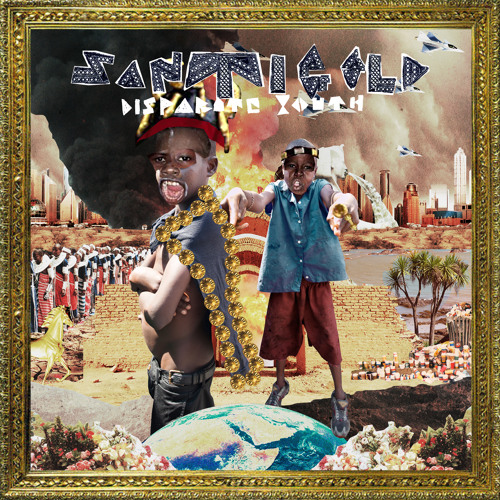 I'm in a bit of a crappy position this year: I'm missing most of SXSW's music portion. That said, I'll be flying in tomorrow, just in time to catch both Friday and Saturday. So, why not share a preview of the awesomeness to come?
Indie Shuffle's SXSW coverage sponsored by Jeff Who Lives At Home, in select theaters this Friday.
SPIN @ STUBB'S (12:30pm - 6pm)
By far one of the best will be Spin's party at Stubb's, featuring Chairlift, Best Coast, Santigold and more.
Brooklyn vs. The Bay presented by Tiger Mountain & Noise Pop (Noon 6pm)
Competing directly with SPIN's showcase, our fellow SF compatriots Noise Pop are teaming up with Tiger Mountain to bring sets by The Dodos, The Mumlers and John Vanderslice (+ more, obviously). Not sure how much of this I'll be catching, but certainly don't want to miss the tail.
Filter Magazine & Dickies (3pm - 1am)
Filter has so much presence at SXSW that it's somewhat hard to keep track of what's happening when. It looks like their Dickies showcase is probably the strongest, featuring acts such as Deerhoof, Built to Spill and Clap Your Hands Say Yeah!
S.O.Terik Showcase (2pm - 1am)
Now here's one I'm pretty excited for -- Tycho, MNDR, Grimes and Yacht. If all works out well, I'll have a chance to catch Tycho. Grimes definitely has a whole lot of hype, but overall I think it'll be somewhat disappointing.
Under the Radar SXSW Party (5pm - 1am)
Haven't actually attended this party in the past, but Under The Radar magazine have roped in some good artists, including Surfer Blood and Porcelain Raft. There's a good chance I'll skip this one in favor of dinner.
Hypem Hotel (10pm - 4am)
Without a doubt, I'll be ending my night at the Hypem Hotel. I did the same last year, and have absolutely no regrets. Their evening set features artists such as Neon Indian, White Rabbits and Star Slinger, among others.