LOADING...
| | | | |
| --- | --- | --- | --- |
| When the current song has ended you'll see it here | | | |
Why do we like this?
Is this it? Is this finally the album of 2010 that actually warrants listening to more than 10 times? Or have I simply developed such a bad case of A.D.D. while running this music blog that hardly anything can make it to repeat? Frankly, I think it will, even though I have never been the hugest fan of Stars' solo work (I always felt that "Do You Trust Your Friends" (the album on which their fellow Canadian label-mates (like Metric, The Most Serene Republic, etc.) covered their songs from "Set Yourself on Fire") was far superior to individual albums by Stars. Looks like I'm going to have to change my mind.)
How then is this album different? For starters, it's modern. Second, I know that Stars worked very hard at this album, and it is thus my very entitled opinion (haha) that all was not for naught: this album represents the perfect evolution for a band their age. "The Five Ghosts" isn't stale like
Minus the Bear's latest album
; it doesn't attempt to pretentiously deny past successful formulas like oh, say,
MGMT
did; and finally, the songs keep me on my toes, which believe me, is hella important (woah, are we officially a Bay Area blog now, or what?).
Some of the real shining tracks on this album are "The Passenger" and "We Don't Want Your Body". I'd share them, but this album isn't out yet. All this preview can really do is try to get you excited. So are you excited yet? You should be, unless you visit Indie Shuffle purely for our
hip-hop/electro-indie-rock remixes
, in which case you probably haven't read this far.
For those "elite" listeners still with me right now, I don't need to provide further detail about how awesome Stars is. You're probably already in the process of downloading the album from some unsolicited source. Regardless, we sincerely hope that you'll make your best attempt to support them both by buying their record, and seeing them in person.
"The Five Ghosts" has instantly jumped into my top-five albums of the year, and I have no doubt already that it's going to rank higher than the new Arcade Fire album (who I maintain have
produced little except shit since their hugely successful debut
). Tongue in cheek? Probably. You might be able to tell I've had a beer already. That said, I'm going to return my full attention to enjoying this weekend and throwing a few more beers back.
SIMILAR SONGS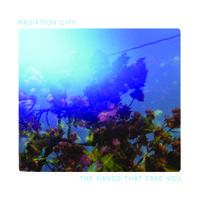 View more songs ↓