LOADING...
Why do we like this?
I am only one man and can't always lend my ears to all the good music being created. Thankfully, I have some friends with decent taste in music, and I can lean on them. FWMJ of
Rappers I Know
introduced me to Radio Galaxy, a soulful group from Texas. I asked Frank to give me a bit more information on the group and this is what he had to say:
"Radio Galaxy released their debut project We Come In Peace on November 15, 2011. The three-person crew consists of newcomer Spacebunny Jefferson on vocals and songwriting duties with the overwhelming majority of the music deftly handled by production duo King Coz, consisting of H.I.S.D. producer King Midas and DJ Cozmos (a veteran of the Houston underground scene who has worked with the likes of Frank N Dank, Little Brother, K-otix, and drummer Chris Daddy Dave). A project two years in the making, We Come In Peace puts the at-this-point-typical medley of hip hop, rhythm & blues and soul through Radio Galaxy's quirky filter, stopping musical heavyweights such as Ahmir "Questlove" Thompson and 9th Wonder in their tracks.

blah blah blah I can't think of nothin else to say man I dont do this PR shit."
We'll let the music speak for itself.
SIMILAR SONGS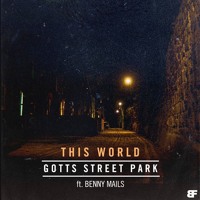 View more songs ↓