LOADING...
Why do we like this?
Tei Shi is an artist based in Brooklyn, with burning passion and sound. With an EP and a few collaborations featuring Glass Animals and Shy Girls under her belt, Tei Shi is prepping for another EP this spring. The first single "Bassically" dropped a few weeks back to instant success.
HONNE, an electronic duo out of the UK, has taken a stab at remixing the super-charged original, drawing out a dreamy production. Where the original is flush with power, HONNE's remix is mellow with toned-down bass, synths, and other percussion. Tei Shi's vocals still ring out over the melody -- there's no taming those pipes -- but the result has metamorphosed into an infectious musical haze.
For more from HONNE, check out their SoundCloud page here.
SIMILAR SONGS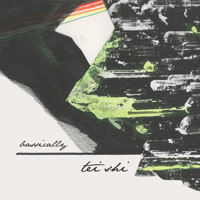 View more songs ↓