LOADING...
Why do we like this?
In two weeks in March, something amazing happened. The Weeknd went from being non-existent in the eyes of almost all people everywhere to being the most heralded and hyped R&B act online in 2011. It was sensational, from a cultural as well as musical perspective.
Now that The Weeknd, the moniker of Abel Tesfaye, has had time to sink deep into the minds of perhaps hundreds of thousands of people, this is, perhaps, when he should be sitting on his laurels and watching the praise flood in. Sign to a big label. Make some crap music videos. But most definitely, not a time to give us what we actually want, what is hardest to deliver: more music.
But that's not his style. There was "Rolling Stone" last month, and as of yesterday we have "The Birds (Part 1)." If impatient music junkies have already gorged on
House of Balloons
and are picking its remains from their teeth (peers over glasses at the reader), then this new song should fill the gap more than adequately.
Tesfaye's trademark stifled emotion and a catchy hook are an awesomely cool, seductive combo. There should be more from The Weeknd soon when he releases another EP in the summer. Watch out!
SIMILAR SONGS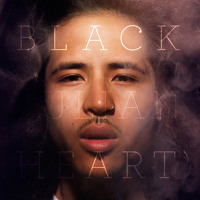 View more songs ↓