LOADING...
| | | | |
| --- | --- | --- | --- |
| When the current song has ended you'll see it here | | | |
Why do we like this?
By the time you finish the harrowing and gut-wrenching "Real Love," it is apparent that Teen Dream marks the ascendancy of a great band. Not only is the album the best of Beach House's short but brilliant career, it is also an early candidate for album of the year.

Beach House, good as they are, can be difficult to write about. They don't have a thrilling backstory. They aren't working in any exotic genre. They don't push boundaries or audiences or agendas. And on paper they sound precociously cute: a pair of good looking shut-ins make dreamy, heartbroken lullabies with a drum machine, a gauzy organ, and a mournful tambourine. But there's nothing precious about this band: "You only give me what you don't want no more." There's a bitter edge to a line like that; Stuart Murdoch couldn't sing that line that convincingly. What they lack in talking points and instant hipster identification, they more than make up for in songcraft.

Among their many other virtues, Beach House's songs have a kind of dizzying depthlessness. The endless echoes, the sheer walls of organ, the guitar figures that drift infinitely into space. The steady percussion doesn't tether the band to the ground; it guides them as they float around an ether of their own making. Where the band once sounded windswept and ghosted, they sound clear-eyed and immediate on Teen Dream. Here, Victoria Legrand's voice is less swaddled by the treated haze that garnered all those (lazy) comparisons to Hope Sandoval. More often than not, her voice has a pleasant understated quality about it; she's not about to unleash any vocal runs any time soon. This flatness is actually a blessing: it allows her to remain focused on delivering the emotional timbre of the song without getting caught up in the mechanics of the delivery. But when her voice does rise, it doesn't preen or strut; it soars, conveying the depth of the ache, the uncertainty of her feelings. And a lot of the credit for the band's unique sound should go Alex Scally, the master of the band's instrumentation. He clothes Legrand's voice in arpeggios woozy with reverb.

In many ways, Teen Dream is a breakup album; Legrand is focused on describing the emotional process of separation and all its attending bitterness and relief. She tells a lover on the elegant "Walk in the Park" that "in a matter of time, it would slip from my mind/In and out of my life, you would slip from my mind." The bright tremolo of the song's chorus says everything: she's looking forward to losing these memories. But Legrand is never concerned with drumming up past recriminations. She is a fair ex-lover. Even on the most confrontational moment on the album, "Real Love," Legrand doesn't have an axe to grind. In the final verse, she allows herself to say what's on her mind: "Real love, it finds you somewhere with your back to it." It's stated as a point of fact rather than a pointed accusation.

On the stellar "Silver Soul," Legrand calls love "a sickness, a manic quickness." Love is both an affliction and a drug. And the album is very much concerned with presenting both of these sides. Legrand's ambivalence with the enterprise of love is palpable: when she appears to be falling for someone, she mourns that "it is happening again" over and over and over. By the end of the album, she promises to take care of her lover but quickly adds a pair of qualifications: "I'd take care of you/If you ask me to/In a year or two." The doubt expressed in those last two lines (the final two on the album) are devastating. But earlier, on "10 Mile Stereo," she praises her relationship's constancy: "It can't be gone, we're still right here/It took so long, can't say we heart it all/Limbs parallel, we stood so long we fell/Tear a moment from the days that carry us on forever."

Regardless of her insights into the inner workings of relationships, the thing that makes the album so great is the details. It's the sharpness of her images: "limbs parallel, we stood so long." Without that concrete image of two people literally standing next to each other, shoulder to shoulder, facing some kind of uncertain future, the listener is lost in a moment that is only clear to the singer. Most breakup albums are clouded with too many pronouns and too few antecedents. Great as Sea Change is, it feels almost too personal, too insular to the singer himself. But the best breakup records invite you into the fold. Dylan positions you directly between his wife and him on "Idiot Wind." You can feel the insults whizzing by your ears. Likewise, Legrand keeps the listener as close to the action as possible. This is maybe why the album seems more cinematic than confessional.

Frequently we think of great albums as game changers. These are your mind blowers, your critic silencers. These albums steer the aesthetic of a generation of musicians. These albums show you what can be done in popular music, they show you that the world is a wider place than you once imagined. Albums like Person Pitch or Kid A or Stankonia or Drum's Not Dead or The Cold Vein are quintessential game changers.

Teen Dream isn't a game changer. However, is the first masterpiece of the decade. Masterpieces don't reveal new terrain; they survey and map familiar territory in more detail than before. What sounds like pleasantly sedate dinner party music is actually an extended meditation on the lures and snares of love that is as soothing as it is unnerving. These 10 songs give voice to our gravest doubts and most beguiling contradictions in affairs of the heart.
SIMILAR SONGS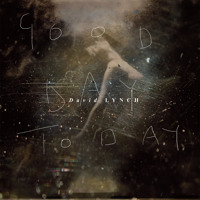 View more songs ↓