LOADING...
Hey New York! Do you like shows? Because on June 5th we're hosting one of our regular showcases at Our Wicked Lady. Want more details? You'll find them
here
.
Why do we like this?
I love it when songs are 4:20 minutes long, or 6:66, because that is cool. When I notice a song is 4:20 I'm reminded of the smell of marijuana, which one of my favorite smells of any plant, and at times I enjoy it more than lavender.
To me, this song smells like weed. You're welcome to disagree with that, but what is fact is this:
Kees Berkers (Baby Galaxy, YAYAYA) & Yves Lennertz (Bounty Island) started writing and recording songs in a ballet school in a remote village at the foot of the Plateau of Doenrade near Alpaca Mountain.
Bless Google Maps. Bless disco. Without either of which this post would lack any substance.
SIMILAR SONGS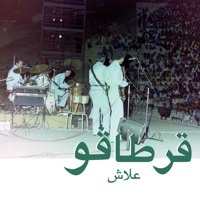 View more songs ↓