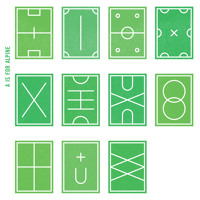 Google
What's so good?
By Elizabeth Walker | Jun 25, 2012 | Total plays: 19,280
Australia's Alpine has just release a single from their upcoming album
A Is For Alpine
, due out this August. Their music is very American Apparel appropriate, with a disenchanted yet hip theme. If you doubt it, check out
this video
for their track "Hands."
"Gasoline" follows their style to date, with lazy arpeggios floating throughout the entire tune. Female vocals are layered and dreamy, grazing chillwave, indie, and shoegaze all at once. The six-piece band clearly is good with arrangements, the relaxed melody fused together harmoniously (forgive the pun, please). This track is clearly pointing towards good things for their anticipated release.
For more from Alpine, check out their SoundCloud
here
, and be sure to check out their upcoming album.