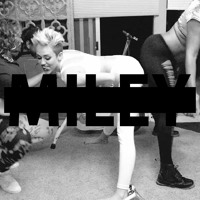 What's so good?
By Chad L.A. Roberts | Jul 12, 2013
TWERK TEAM, STAND UP! Grandtheft & Skratch Bastid partner to produce an edited version of Jay-Z's "Somewhere in America." Grandtheft has already blazed the digital airwaves with his remix of "Sweet Nothing" by 
Calvin Harris featuring Florence Welch
, and doesn't miss a twerking step with his house, 808, hip-hop ode to Miley Cyrus's twerking abilities.
I'm a fan of "Miley" because the track offers seamless sampling, head-bumping bass lines, handclaps and horns, putting your ass on permanent twerk control until its conclusion.
A twenty-something that listened to music more than his parents.
SIMILAR SINGLES