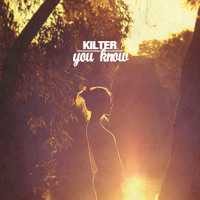 Google
What's so good?
By Hugh McClure | Feb 25, 2013 | Total plays: 39,155
With a new EP in the works (out within the next few months), we've been treated to some more exquisite sampling from Sydney beatmaker Kilter. The producer, now with label etcetc, is gaining plenty of momentum in the lead-up to his new release, and will be appearing at the upcoming Indie Shuffle Presents Party in Sydney (RSVP
here
!).
His recent material has seen a slight shift from his older, more hip-hop slanted work, and this pattern continues on his new track "You Know." Using Bobby Womack's classic vocals off "I'm in Love" "" a song which was also released by Wilson Pickett and Aretha Franklin "" he's produced a smooth but punchy track.
This is one of those artists you listen to and wonder why more people aren't familiar with his work. With a new EP out soon and plenty of upcoming shows (see full list
here
), I have no doubt Kilter is a name we'll be hearing a lot more from.