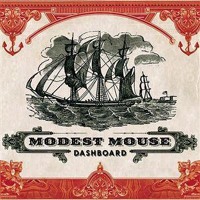 Google
What's so good?
By Jason Grishkoff | Jun 17, 2012 | Total plays: 13,334
By the time Modest Mouse rolled around with their 5th studio album, they had successfully established themselves as a mainstay (courtesy of
Good News For People Who Love Bad News
).  For many long-time fans, the album became a "test" of whether they could continue to pump out solid songs after selling out.
Fortunately, Isaac Brock and crew had a secret weapon: Johnny Marr of the Smiths.
"Dashboard" was the first song released to the public (via an email list in 2007), and rested heavily on the clever opening guitar lick that Mr. Marr had laid down. The song spread like wildfire, quickly establishing that Modest Mouse was not going to disappoint.