LOADING...
| | | | |
| --- | --- | --- | --- |
| When the current song has ended you'll see it here | | | |
Why do we like this?
Untouchable. Seductive. Introspective. Meticulous. Emotional.

Extraordinary. Gifted. Young.

Refreshing.
Just glancing at Alt-J's name evokes a colorful flash of words and imagery. It's a challenge to justly describe the triangle-branded band's music and mark on the industry. Their story seems traditional at a glance: Thom Green (drums), Joe Newman (guitar/vocals), Gwil Sainsbury (guitar/bass), and Gus Unger-Hamilton (keyboards) met while attending Leeds Metropolitan University in 2007. Their debut album An Awesome Wave hit ears in May of 2012. They toured the world.
However, the praise and prestige the band has acquired between 2007 and now is remarkable. Fans across the planet (as well as those within the music industry) passionately love this quartet of cool, calculated musicians. Their dark, sexy sound has poured over hundreds of sold-out stages, including Coachella, Glastonbury, Osheaga, and Reading and Leeds. Their highly addictive songs drown out the Earth's other noise. The anticipation growing around their futures makes us ache. This band is not like the others.
The English musicians just returned home after being on tour for the greater part of two years. Before playing their second to last show in Austin, Texas, Unger-Hamilton kindly spoke to us about plans for their sophomore album, remaining humble, and making their parents proud.
You're studying English at college in Leeds and  making music in your dorm. You write, record, and release a debut album (in 2012) that is incredibly well-received. You launch into touring, playing music festivals around the globe. You win the Mercury Prize. What is your parents' reaction?

They were really pleased that we planned on just doing the band once we graduated. I think that they knew that we were young and we had something good going. It would have been a shame not to give it our best shot.
Obviously having now won the Mercury and stuff like that, they're extremely proud, which is lovely.
How do you keep up with your own success?

Well [being on the road] is very good because, ultimately, you don't have too much time to rest on your laurels and think about success -- whatever that is. You just need to keep on the task at hand, which is going from city to city, or country to country, and playing gigs.
That's a very good remedy for big-headedness, I think, because you're always moving. You have to be disciplined. You can't just be thinking about yourself all the time.
You've accomplished so much in such a short span of time. What else are you looking forward to tackling in the near future?

We've ticked off a lot little things just in the last year or two [the Mercury Prize, festivals, Jools Holland]. It's pretty incredible.
You do sort of start to think, "What now?" I think it's good to get your tangible goals ticked off because then you can concentrate more on making good music, and not have to worry too much about, you know, "Are we going to get to the level we want to get to?"
We've got to the level we wanted to get to, and probably got beyond it, which is amazing. Now we get to focus on making good music, and hopefully making an awesome second album for our fans.
As both a fan and a music journalist, I believe it is your sound's maturity that has propelled you so quickly into the limelight. Do you strive to make music that is more emotional? Deeper?

I don't think we strive to make music that's mature or intelligent or anything like that. However, I think that we're all quite critical people in a sense. I think that's part of from going to the university for us. People often ask the effect studying had on the band and so on. I think it kind of gave us a critical rigor. Just through writing a song, all of us would all try to contribute things that we think are interesting and challenging, not just easy beats or just playing chords on the guitar.
I'm not criticizing anybody else's music at all but, I think for us, we write stuff that we'd like to listen to.
Is your sophomore album in the works? I know you guys are currently on tour, I don't know if you work on the road...

Certainly we want to make a second album. It's hard to write on the road, for us it's hard. Once we get back from this tour, we'll have a little rest. But I think that we'd like to be in studio by the end of 2013 and hopefully recording early next year. We're certainly keen to work on the next album.
When do you do your best work?

Interesting question. I think it's when we are away from distraction or when we remember how much we enjoy writing music together. The last two years have been so crazy with all this touring. You know, it's easy for us to forget what brought us together first was writing and not playing gigs and so on and so.
[Recalling being a student] That was a great feeling. We had no pressure to come up with the goods, and we had a lot of spare time. That was a really good time for us of really working. I think we'll try to recapture that free feeling after the tour's done.
Is there anything that you must bring with you while touring?

Nothing, I would say, very unusual. Just headphones, a laptop, a few changes of clothes. Joe and I got really into skipping rope at one point, to waste time and whatnot. I don't think anything particularly quirky.
We all thrive on good food. I think if we don't, as a band, go out for a really, really good meal once or twice every two weeks we kind of get depressed. It's quite important for us.
Do you have a favorite meal?

We went through a phase eating Mexican all the time and we got really sick of it. I think now there seems to be quite a trend for gourmet Southern food, which we're quite into. We've been to some really good places that charge you a lot of money for fried chicken. [Laughs.]
What do you do for fun, aside from music?

I like riding my bike around London. [What I like to do] when I'm home is go to market, shop, and then cook a meal and then probably watch a DVD.
I miss having a more normal life. I think I really miss that. Most of my friends are envious of my job, and I'm envious of them that they get weekends to kind of do what they want and be sort-of normal. I really miss that. That's my idea of fun right now, but that will probably change after a couple of months at home.
Last question, when are you happiest?

I'm happiest probably at home in France with my parents, watching my dog, or reading a book by a fire. That's a pretty happy place for me.
SIMILAR SONGS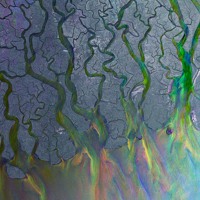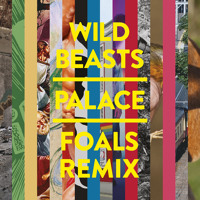 View more songs ↓