LOADING...
| | | | |
| --- | --- | --- | --- |
| When the current song has ended you'll see it here | | | |
Why do we like this?
Andrew Judah is another performer/composer to join the likes of Kishi Bashi, Dan Croll, FYFE, and Son Lux -- they're reinventing the possibilities of going solo. This is his second track to be featured on Indie Shuffle, and the first teaser for his upcoming debut LP, Monster.
It's also an exclusive premiere! If his track record has shown one thing, it's that Andrew is a fearless and meticulous composer, unafraid to throw seemingly incompatible sounds into the blender and able to pull forth something tasty.
In the case of "Morning Light," it's a catchy sonic swell of folksy banjo harmonics, Spanish trumpets, Jamaican metal drums, and hip-hop snares. I guess you just have to hear it to believe it.
I'm expecting big things from Andrew this year, and I'm sure this won't be the last we hear from him! In celebration of this being the track's premiere, I asked him a couple of questions:
Who are your biggest influences musically?
Probably my friends. I've got some amazingly talented friends.
What excites you about the state of music today?
I think it's cool vinyl is making a come back. I recently jumped on that bandwagon. However I realized something. I think where we listen affects our choices. For example I'm probably not going to put 'Age of Adz' on in my living room when I've got friends over, though it's one of my favorite modern recordings. It's chaotic & introspective. I'd rather listen with headphones, alone. If I'm sharing a listening experience with other people, I'll often choose something simpler and more approachable. David Byrne in his book 'How Music Works' argues that the venue informs the creation of the music... in a similar way I think it's true that the way we choose to consume music informs our taste. For better or worse... since I think of my own music as 'headphone music'.
Do you see music as a job or a hobby, and how does that affect your perception of it?
It's definitely a job. I love my job! Back in 2012 I went full time with music when I did an artist residency at Butter Music (both Kishi Bashi and Son Lux have worked there). Now I write for film and television. I find it easier to create for other peoples projects than for myself, because the music is serving a purpose. When I write for myself, the music is the purpose. I'm a perfectionist, so when a track is done I've definitely pushed myself to the limit mentally. It's a blast, but totally exhausting.
What's on the horizon for you?
Monster. It's coming out in September. We also recently completed a music video for the next single. It was shot in the Philippines by a friend of mine and it looks amazing.
SIMILAR SONGS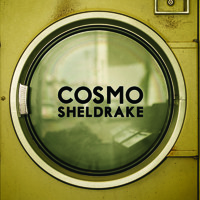 View more songs ↓