LOADING...
| | | | |
| --- | --- | --- | --- |
| When the current song has ended you'll see it here | | | |
Why do we like this?
Last weekend at Treasure Island Music Festival, everything just worked out. The weather was beautiful, the artists were on point, and the crowd easily soaked in the scene. I was lucky enough to catch up with Nick Murphy, known better as Chet Faker, after his sunset performance on Sunday at the annual gathering which looks over the lovely city of San Francisco.
Sometimes, you meet artists and their personalities don't add up to their music and on-stage personas, and it's a damn disappointing experience; Murphy is not one of these individuals, no argument. All of the sincerity, heart, depth, and charisma that he exudes as Chet Faker are absolutely present in person, as it is in his moniker.
Although his varied musical talent is an ability to hang his hat on, there's clearly more bubbling around in Murphy's conscience than golden pipes and soulful melodies. Take a read through the below to hear about the first time he somewhat accidentally heard "No Diggity," his recent move to Brooklyn, and his favorite song he's written to date -- spoiler, it's not "Talk is Cheap."  
You've been in San Francisco a few times now. Do you like playing here?
Yeah, twice. The crowds are always responsive in a good way, but I've never really checked out the city properly. I've always been in the venue and then out again, so it was nice today to see the city a little bit. [I didn't get to do anything today] but there's a nice view. I'm from Melbourne, originally, and I've been told San Francisco is closest to Melbourne by a few people.
Were you able to catch any acts at Treasure Island Music Festival today?
I watched a bit of Banks, and I was sort of listening to Poliça, and that's it. I'd like to stay for Massive Attack but I need to go to bed!
What was it like today, playing on the island?
It was cool! It was weird at first because the stage had no back to it.  I kept turning around because behind me was this beautiful sunset across the bay, so I wanted to play facing that way a little bit - not that the crowd wasn't beautiful...it was a bit windy, but it was good.
What was the first instrument you learned to play?
There are different answers to that because I had piano lessons when I was really young but I don't remember them. The first instrument I remember having lessons for was the saxophone, actually, in second grade, and I learned "Tequila" and "The Pink Panther." So probably saxophone.
Do you still play the sax?
Yeah, I played it on the record, all the sax parts. I mean, I suck at it, but I made it work.
What's your creative process like? Do you usually have some nuggets of inspiration or do you sit down with the mindset of "I'm going to make a song"?
It's weird.  I'm in a bit of a transitory place right now. It never used to be the same process, but I always had a space, so I would go there. Sometimes it's a vocal idea.  I wouldn't say all of my songs, but a lot have been a melody is in my head, like a chorus melody, and I will kind of write it in my head until I think it's good enough to then go and work on. But then sometimes I will sit down and it might just be some chords or might be a guitar part, or a bass line, or I'm messing about on the computer producing a beat or something. It's not that consistent, really.
Sometimes a whole song will just come to me, which is crazy, and it's not always a good song...sometimes it's really shit. Most of the time that will happen when I'm lying in bed or when I'm really tired. I can hear the drums, the bass, and all the parts. I have all these iPhone voice memos of me being like, "the bass [insert bass notes], the drums [insert drums sounds]," you know, all this shit. It's hard now because I don't have the studio here since I'm touring all the time so it's all fucking voice memos. I have like 600 voice memos and I don't know if I'll ever go back to them.
Are there any songs on your latest album where you had a full song come to you? That seems pretty amazing.
"Talk is Cheap." I wrote that lying in bed, pretty much that whole thing lying in bed. At first it was the melody.  I recorded that and went to bed, but then I could hear the drums and the bass, so I was just recording all of it on my phone.
"Cigarettes and Loneliness." I didn't hear that in my head or anything, but I wrote that in one night. That was an all-nighter.
I like that track a lot. It's a bit different.
That's my favorite [on Built on Glass]. It has the best message. Most of that record is just about ideas, whereas that song just helped me. It's just good. It's about being cool with being unhappy with something. That song is about acceptance. It's my favorite song I've ever written. I like it because sometimes people tend to think of me as just this downtempo crooner or whatever, not that it bothers me because people can think whatever they want, but I know that I'm interested in so much more than that.  This song for me is proof.  It's eight minutes long at 135 BPM, in a major scale, so it's nothing like what people say I am.
Do you remember the first time you heard "No Diggity"?
I think it was probably the night I recorded the cover. "No Diggity" was not a thing in Australia. Hip hop is not huge there, so it was not a smash hit. I didn't even know it was such a big deal; I know that now, but I had no idea when I covered it. I used to DJ at this bar, and I must have found it on some CD.
How's the move been to Brooklyn? Has it been a lot different, being in the scene there compared to Australia?
I've barely been home.  I've had less than a month off this year.  When I first went there looking for a place, I was there for less than three weeks, and then I spent about three weeks in my new place. It's starting to feel like home, which is cool, but I haven't really got to know the scene. Hopefully next year when I get some proper time off [I can] start doing ceramics.
Brooklyn is so intense. Some of the music I've been writing, I don't think I would write if I wasn't in Brooklyn. It's good for me to hear that the place I'm in is affecting my music because that's why I moved there, because I wanted to challenge myself.
SIMILAR SONGS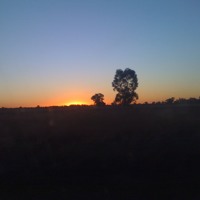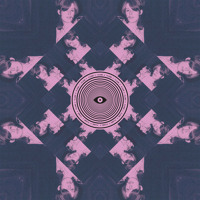 View more songs ↓