LOADING...
| | | | |
| --- | --- | --- | --- |
| When the current song has ended you'll see it here | | | |
Why do we like this?
Back in October, we were rendered speechless by Olafur Arnald's moving concept album, Living Room Songs. On December 5, Erased Tapes will finally be releasing a physical copy.

Indie Shuffle was lucky enough to chat with the multi-instrumentalist from Iceland and discover his feelings toward classical music today. Check out the interview below.

Who are you in one sentence?

I am Olafur Arnalds from Iceland. I make some classical music.

What are you trying to convey with your music?

I'm just trying to inspire. Not necessarily in a big, grand way - just to put a smile on someone's face is enough.

How do you come up with concepts like Living Room Songs?

Usually I just put my phone on record and start improvising on the piano. If I come up with something good, I actually compose using that and finally I'll go to my studio and spend a few days producing or thinking about what I should do next with the song. Living Room Songs was about bringing music to a personal level. When you make music, you might make it in your living room but then you go off and 'perform' it in a huge room with lots of lights. This 'created thing' is not originally played in that setting. You know, the idea was to give people a little look into my more personal world, where my music actually is created. It's not necessarily grand. It's not about making it look good.

Personal favorite off of the album?

My favorite is from Day #6, Song for Grandma (featured). Obviously it's my favorite for personal reasons and it was a song I made for somebody that I care a lot about. I think it became one of the best songs as well, because I had the most ambition to make it good.

How has your music matured over time? You used to play a lot of hardcore and metal...

Well I think of course you mature over time but it doesn't mean that you make better music. The way you write it maybe matures, it gets more complex in the little details. But I would never say that the music I make today is more mature than before (than hardcore), it's just different. My writing is different, I use different methods to write now then I did before.

How do you feel about selling your music as film scores?

Well I've done it a lot so I guess I feel good about it. One of the reasons I enjoy it is because it takes you out of the world you're in to a whole new world. In this new world, you get new results. With films, there's not complete freedom. There's a blueprint you have to work with. And, to me, that lack of freedom can actually be really good for creativity. It can spark a lot more ideas. Sometimes complete freedom inhibits creative.

With regards to your creativity, where do you draw inspiration from? Do you think the environment of Iceland inspires your music's mood at all?

No, not really. I think inspiration, for me, is not that simple. I don't look out the window and feel inspired. I have to be in a creative mood. I think creativity is a very technical process - much more complicated than just 'being inspired'. I haven't figured it out myself yet. I've been trying for years to figure it out - what can make me more creative - because I struggle with that like every other artist. But it's something very complicated and you really have to work on it. It's a lot more technical then something spiritual. I think that's all kind of bullshit.

Is classical music a dying art or has it just gone indie?

Uhm"¦ ha. It's not a dying art. I'm not sure if it's gone indie either. You know, there's a lot of new classical music out there. But most of this new stuff is not very appealing to indie. I guess the stuff that appeals to indie is the stuff I do and the others you've been interviewing. The classical scene is not in a great shape but not because of a lack of music but the fact that it is in its own corner.

So, is your music helping 'continue' the classical tradition in a sense?

I think so. That was one of my goals from the beginning. You know, I really like classical music and most people around me were like "Classical music is dead. It's stuff my grandpa listens to when he goes to sleep". But now"¦ I know a lot of people around me that just needed that middle step, that stepping stone and when they like that its like a gateway drug. it's easy to get into the rest.

You can buy the physical copy of Living Room Songs on the Erased Tapes website. Be sure to follow both @olafurarnalds and @ErasedTapes on Twitter to constantly feed your classical addiction.
SIMILAR SONGS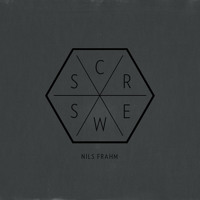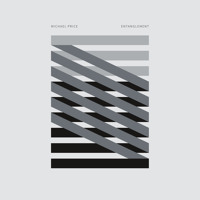 View more songs ↓