LOADING...
Why do we like this?
The third single taken from producer Maths Time Joy's forthcoming Sunset Motel EP, "Going Nowhere" is a solid offering of FutureLove/SexSounds from the British artist.
Combining elements of electronica, R&B, soul and pop, "Going Nowhere" is the type of track you want to hear in the early hours of the morning in a dark and dingy club. It's full of sexuality and provocativeness thanks to regular collaborator Flores, whose sensual vocals meld with Maths Time Joy's manipulated harmonies. Speaking about their collaboration on the track Maths Time Joy explains;
I made the foundation of the beat and knew straight away I wanted Flores on it. She always has great concepts for songs and is someone I've always admired as a writer and singer so once I heard her concept I knew I wanted to write my part from another perspective as a response.
This is another top notch release from Maths Time Joy who is proving himself one of the UK's most underrated producers. 
The Sunset Motel EP is set for release later this year. 
SIMILAR SONGS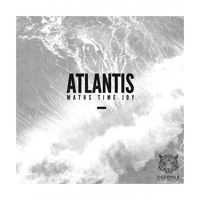 View more songs ↓