LOADING...
| | | | |
| --- | --- | --- | --- |
| When the current song has ended you'll see it here | | | |
Why do we like this?
This album isn't that good, and yet I've listened to it a few times, and I feel motivated enough to give it some attention. I found myself hooked by the second track,
Deadbeat Summer
, which features fuzziness, chilled-out vocals, and a sound that makes me want to stick my feet in the water and throw back a Pabst. Oh, wait. That water part must be because this entire album sounds like it was recorded underwater.
Neon Indian
is the side project of
Alan Palomo
, a member of the much-better group
Vega
-- somewhere in there he's joined by
Alicia Scardetta
, a video artist.
Criticism aside,
Neon Indian
is trying something new here, all-the-while gunning for something a bit nostalgic; something mid-80s.
Synth pop
is a relatively new and blooming genre, undoubtedly allowing for a creative freedom wider than that of the more satiated genres.
Neon Indian
has gone for hazy synths and dusty sounds; they've contrasted screeching keyboards with chill vibes; they've settled for simple choruses and a certain predictability. And some people quite like that...
For me, however, what nails this album down is it's drenching mid 80's aura. "(If I Knew, I'd Tell You)" is forty-eight seconds of fuzzy and shaky brilliance that hearkens back to the most memorable early 80's porn.  If that's a weak observation, our readership will have to accept my apologies, because my mind wanders constantly to those awkward instances of my youth, poorly dubbed Ginger Lynn fully included.  To summate the value of this album, it's important to first enter with a specific direction in mind.  Like a choose-your-own-adventure book, this record consistently pulses from start to finish, and depending on listener preference, it can dive into nostalgia or enrich in a modern sense equally as well - citizen dick
Criticism back on:
Psychic chasms
is both interesting and headache inducing -- I blame the headache part on the screeching synth solos, which somehow manage to awaken some form of evil monster in my head. I have a feeling some of you might like that; others might detest it. I'm still on the fence.
SIMILAR SONGS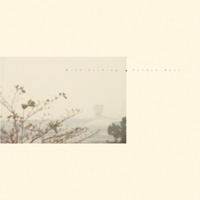 View more songs ↓