LOADING...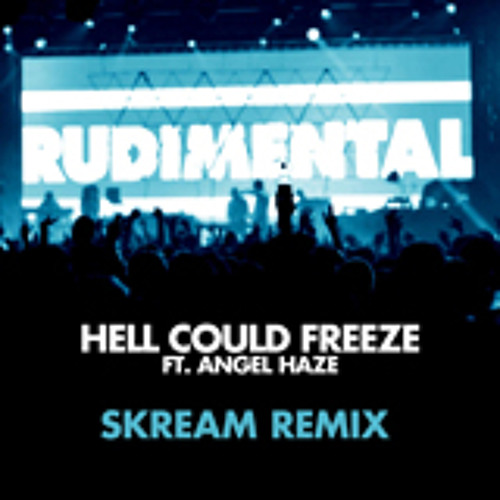 It's a happy deep house dance Friday. Kickin' off the vibe is Skream's remix of Rudimental's "Hell Could Freeze" featuring Angel Haze. We've posted some
shimmering nu-disco,
some
rap-rave nu-disco
, but I believe this is a first for dirty nu-disco. The track has that old-school thriller bouncing bass, while pulsating to a peak with Angel Haze's future verses as an extra bonus. Skream also works his new nu-disco magic into Duke Dumont 's addictive "Need U (100%)" featuring A*M*E, which necessitates throwing a roller skate rave in Miami under glow-in-the-dark-stars. I feel like finding a scrunchie and pulling out my favorite childhood t-shirt which had a neon screen print of "hot hot hot" running down the front. To make matters funkier, Hannes Fischer brings a slick, deep house remix of Jamiroquai's "Too Young Too Die." It's a perfect pairing of breezy bird-song and dance. Wild Heron keeps up the playful groove with "Magnum." I had to bring the producer back for today's collection because this track needs more listens. I have a love connection with Bad Panda Records and it's because of gems such as this. The facetious bass endlessly charms the dancefloor. To close out Friday Five, I'd like to introduce Anushka from Giles Peterson's Brownswood label. The duo of Max Wheeler and Victoria Port seeps up from UK's distinct, future bass life-line, while producing a rhythmic and soulful sound of their own on title-track "Yes Guess." Look forward to their EP, debuting this April 15, 2013. Boom.