LOADING...
Hey New York! Do you like shows? Because on June 5th we're hosting one of our regular showcases at Our Wicked Lady. Want more details? You'll find them
here
.
Why do we like this?
Steven's voice is the ideal balance of raspiness, melancholy, and velvety seduction. Honestly, I wish he could sing me to sleep every night, but that isn't a possibility, so I'll have to stick to my mom reading me a bedtime story :(
Steven Badmidele is a singer, songwriter, and producer based out of Brighton, England. Previously this year, he released a slower single, "Haunted," showcasing his range as an artist. There's so much raw emotion that comes solely from his voice; it's drawing.
I would love to hear a live acoustic performance from Steven because I think it'd be a moving experience. Check out his music and throw him some love.
SIMILAR SONGS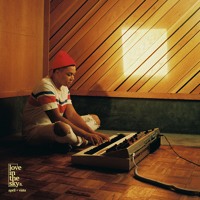 View more songs ↓