LOADING...
Why do we like this?
Morgan Geist and singer Damon C. Scott are at it again with "Let's Make Mistakes." Damon's smooth-as-butter vocals fall in perfect harmony with Geist's spacious productions, which build in a larger-than-life sort of way. It's a celebration in a tiny package and another great soundtrack to this rough trade called life.
If you're unfamiliar with any of their previous releases, "Look Right Through" is seriously one of my favorite tunes. Equally, the
video
chokes me up as much as
Damon C. Scott's
story chokes me up. His is a testament to personal strength and perseverance in the music industry and in life.
Storm Queen emulates that. Often, the lyrics speak of people, like Scott, who's livelihood depends on the streets, the subways, the hard working, under-appreciated individuals in life. Geist feels his own career can be compared to this. The lyrics stem from himself and Scott, a perfect embodiment of those lyrics, lends his emotive vocals.
"In an essay on the study of intelligence, evolutionary biologist Stephen Jay Gould wrote, "I am somehow less interested in the weight and convolutions of Einstein's brain than in the near certainty that people of equal talent have lived and died in cotton fields and sweatshops." - Veiwpointmag.


Nothing about Storm Queen is glossed over for the mainstream, but rather it's an honest dichotomy between lyric and music intended to spark a specific sort feeling. Though there's a lot of loneliness in that feeling, there's also hope. In a way, the essence of why we seek out sweaty clubs and dark dance floors can be found in this message. It's escapism, it's a euphoric retreat, but it's physical, it's real, and it's worth shedding a happy tear.
SIMILAR SONGS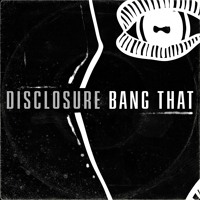 View more songs ↓