LOADING...
| | | | |
| --- | --- | --- | --- |
| When the current song has ended you'll see it here | | | |
Why do we like this?
The Glitch Mob is defining the modern day paradigm of performing electronic music with extraordinary technology. In doing so, the L.A.-based vanguard are creating an experience that engages the audience like never before.
The Glitch Mob has recently come out of hibernation with a new album called Love Death Immortality, which debuted at #13 on Billboard's Top 200 chart, and was named #1 on Billboard's Dance/Electronic songs list.
The crew has been quite busy since the release, touring the world and stopping at some of the biggest festivals including Coachella, Ultra, Lollapalooza, Bonnaroo, and most recently, Governors Ball. The Glitch Mob has also added a so-called fourth member to the group, which they refer to as "The Blade." It is "a physical representation of the music," which consists of custom-made instruments using state-of-the-art technology and visual effect. It truly is an act to see in person, and will give you a new perspective of how electronic music should be delivered in a live set.
I briefly chatted with the guys while at Governors Ball to discuss everything from their new member ("The Blade") to life back on tour to the meaning of some of their tattoos.
Yo! Welcome to New York and Governors Ball. You guys have been quite busy lately, from the new album release to your current worldwide tour. I recently saw you guys perform at Coachella and thought it was easily one of the top performances of the weekend. The production was mind blowing.
Ed: (Laughs) Thanks man. You're not really supposed to bring your own production to the Sahara Tent, but they let us do it. We pushed and pushed to have our own production, and our stage manager that tours with us is actually the stage manager of the entire Sahara Tent, so he pulled a lot of strings to have it work out for us. He hustled hard to make it happen, and we're grateful for that.
It's been a few years since you guys have last toured together. How does it feel to be back on tour after the long hiatus?
Josh: Yeah, it's been a little over two years since our last big tour, but it feels awesome to be back. All of the shows have been really, really amazing. Our fanbase has grown a ton, and playing new music always feels great.
Are you guys still doing your solo projects in between?
Ed: No, not really. Not enough time for that, unfortunately.
With the new album, Love Death Immortality, you wanted to take people somewhere else, beyond their everyday experience. The album pretty much was manifested from the start in that exact manner, where you guys went somewhere else, beyond your everyday experience, and recorded the album in Joshua Tree National Park. Along the lines of taking people somewhere else, and trying to connect with them on a different level, you guys have introduced a so-called fourth band member called "The Blade." Can you elaborate how this element came about and what was your vision for it?
Ed: "The Blade" was really created out of necessity, as we perform our music in a very specific way. You can't just go to Guitar Center and buy stuff off the shelf, and perform our music. "The Blade" is basically our customized instrument that we perform inside of, and it also happens to be our set piece and visual show as well. It is this all-encompassing stage instrument that's also our live production too. That's what "The Blade" is all about.
How did you guys come up with the name "The Blade"?
Ed: Well these guys came up with the name "The Blade."
Justin: The way we came up with the name is all about how it feels and looks. I mean, it looks really badass and evil. People say it looks like an evil Klingon and has some spaceship qualities. Somehow "The Blade" came up and it felt right -- tough and simple.
While the previous album was more of a headphone experience, the new album is geared more towards the live experience, like a rock/metal concert, and "The Blade" is helping you achieve that. Is this the future for electronic?
Justin: I mean, honestly, we are on the cutting edge of technology. What we are doing up there and the people that are designing the software, hardware, and everything -- they're the best at what they do. "The Blade" and the technology behind it couldn't have happened a few years ago, and it's definitely complex.
Ed: We don't think a lot of people are going to try and follow suit, honestly.
How do you practice with "The Blade" while on the road?
Justin: You don't. (Laughs)
Ed: Well, you practice ahead of time, and when you get on stage to perform it, that's basically when the real practice is. There's only so much you can practice at one time. So touring with "The Blade" is the best practice of all.
Is there room for improvisation during a live set?
Justin: Oh yeah! The set has changed and morphed since we first started touring.
Ed: Also, learning how to hang with all the technical difficulties of "The Blade" changes things up a bit. Since it's a fully customized instrument and software, there's a big margin of error when it doesn't work a lot of the time, and it needs to be troubleshooted on the fly while we are playing. It's very hard to pull off, and is a huge operation.
Justin: It's a huge operation, for sure. We have about 14 people on the road with us to help make it "The Blade" happen. It's an exciting time for our team as well, because they get to step outside of their box and help figure out the ins and outs of "The Blade" on the fly, and do what they are good at in a different light.
On a little bit more personal level, I can see that you all have a lot of tattoos. Do any of them have relations to The Glitch Mob and/or music?
Josh: Yeah! We all have The Glitch Mob tattoos, and we all have logos.
Ed: Yeah, we all have the band stamps. (Laughs)
Josh: I have one of the song titles: "Starve the Ego, Feed the Soul."
Justin: (Referring to the tattoo on his arm) The inspiration for this one, for me, was kind of like a sound wave. Although, initially it doesn't look like that, it's at the core of who I am and who we are. We all went and got our tats together, and yeah, for us, our music is more of a spiritual thing. It's who we are and our life, it's not just a job.
Right on, thanks for sharing that. I know some artists, across all genres, don't play their "fan favorites" during their live shows for various reasons -- maybe they're tired of playing the track, who knows. What's your take on playing fan favorites vs. what you would like to play?
Ed: We are the exact opposite. We love to play all of your favorites!
And even though you may have played some of those songs a million times and are from back in the day, are they actually still enjoyable for you guys to play?
Josh: Yeah, absolutely. So, this year we've gone back and re-engineered all of those old songs of ours to play live, as in the new version of it. It's really fun for us, because we get to re-experience the impact and the power of the songs in a 2014 version.
Ed: I mean, the crowd probably wouldn't be able to know if it's a re-engineered version, but we know, and that's what's fun for us.
That's what its all about -- having fun, right?
Josh: Yeah, it is. It really excites us, because we're like, "oh shit this song is really smacking in a new way!" Whereas the old versions are amazing too, because they are raw and a little bit more like what we sounded like back then... but the new versions represent who we are now.
Lastly, if you guys could collaborate with any non-living musician, who would that be?
Josh: Jim Morrison, maybe?
Justin: Yeah, Jim Morrison is a really good one.
Ed: Well then, I'll go with Jim Morrison, too. (Laughs)
SIMILAR SONGS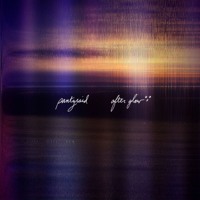 View more songs ↓